King Door and Lock Maryland and DC: The Best Door Installation Riverdale Park Company in Maryland
In the event that you will need door installation Riverdale Park, Maryland solutions, give consideration to King Door and Lock Maryland and DC. We provide total door services. Do you wish to change out your old entry door? Is your garage door in such bad shape that one could barely open it up nowadays? It is particularly significant for organizations to own useful and presentable entry doors. Regardless of whether you desire a door for a home or business, or a completely new garage door, we're your quick and friendly, 24/7/365, leading Prince George's County, MD door installation service provider.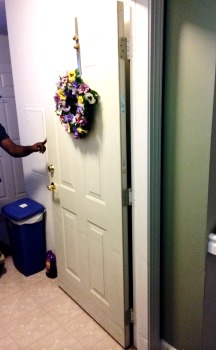 Residential Door Installation Riverdale Park
The crew at King Door and Lock do a great job at repairing and replacing all kinds of household doors. Is your storm door falling off its hinges or seen better days as far as the shape the door is in? Our professional and reputable experts will try to find the dilemma and then, explain to you exactly what a storm door repair or storm door installation is going to cost. The entry door of your home will be the initial thing many visitors see as soon as entering. An entrance door replacement with King Door and Lock radiates professionalism, skillfulness, and quality to anybody that walks through it. When investing in entry door replacement from King Door and Lock, you'll receive up front pricing in order that you understand exactly what you'll pay for. You'll have assurance in the work that we do when installing any of your doors.
We can easily also handle your back door leading to the backyard or terrace, regardless if it's a conventional hinged door or a sliding glass door. Depending upon the situation of the sliding glass door or patio door, we are able to either fix it or change it out entirely. King Door and Lock is renowned for supplying the leading door installation Riverdale Park, Maryland service.
Installation and Repair of Commercial Doors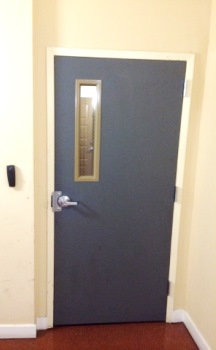 We also know, as a business ourselves, that you are continually keeping an eye on your financial well being. At King Door and Lock, we are certain that our costs for door installation, repair, and/or replacement solutions are the most fair for the premium service our company offers in DC and Maryland. If you discover a cheaper company for the job, certainly they will be lower in caliber too. To make it easier for you, King Door and Lock employs transparent prices to ensure no surprise fees.
Commercial door replacement and repair is different from residential door repair and replacement. Our specialists are skilled in both types of services. Industrial doors have to be built of industrial caliber to handle their recurrent use on an everyday basis. All of these doors will probably possess considerably more sophisticated built-in locking mechanisms in comparison to the standard door knob together with a key hole present in nearly all households. You are going to appreciate our skilled technicians repairing your storefront door.
Installation and Repair of Garage Doors
Remodeling your dwelling in the Riverdale Park region and putting in a garage? King Door and Lock Maryland and DC is known for a qualified crew to install and repair garage doors. Because of the various parts of a garage door, it truly is imperative that you employ specialists to do the job. Your garage is the 'home' for your vehicle and assorted additional things that most of us store in there: lawnmowers, leaf blowers, bicycles, and so forth. It is essential that your garage doors stay secure and functional. You need the work performed correctly by our professional specialists making use of their advanced tools and equipment which enable them to handle any job of this nature.
Perhaps you already have a garage door, however, it is not working as properly any longer. For the very same factors given above, you need to make certain that garage door repair is done properly the very first time to guard the belongings you store within. Our skilled professionals will have a look at your garage door and inform you if it requires to be replaced or if it can simply be repaired. We will explain to you what it will cost up front so there won't be any surprises when you receive the invoice.
King Door and Lock performs exceptionally well not only at household garage doors but we also replaces and repairs commercial garage doors. Make the most of our full door expertise to ensure that our company can help your company to thrive. Our speedy and helpful professionals will get to your place of business quickly to inform you how much replacement or repair is going to cost. We will subsequently take care of the task effectively and courteously to help you give attention to your own business.
The Door Installation Professionals
The technicians at King Door and Lock Maryland and DC are your door specialists. For door installation Riverdale Park, Prince George's County service, give us a call. We deliver comprehensive door expertise: door installation, door replacement, door repair. Our 24/7 door assistance covers household doors, commercial doors, and garage doors.
King Door and Lock services not only exterior doors, but in addition, performs exceptionally well at interior door repair and replacement for houses or businesses. Interior doors we specialize in installing and repairing include closet doors, pocket doors, and bedroom doors. First of all, our professionals will ascertain what kind of work must be completed. Maybe you will not have to have a completely new door. It could be a question of a door jamb repair or a door hinge repair. In the event the frame of the door is faulty, then perhaps a door frame repair is all that'll be required. Our professionals will find the problem, find out what actually needs to be completed, and after that, give you up front pricing so you've got the details you need to make the right decision. For anyone who is in Riverdale Park and the surrounding region, contact us right now. We're here for you 24/7/365!
Click to Call from a Mobile Phone (800) 231-5499