Installation, Repair, and Rekey of Deadbolt Locks for Homes and Businesses in MD and DC
Reliable Deadbolt Lock Installation, Repair, and Rekey Services
Are your deadbolt locks out of shape? Need to install new ones or rekey existing ones?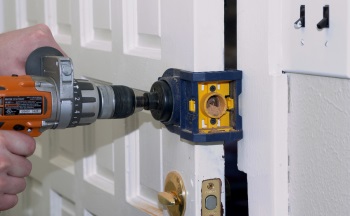 King Door and Lock Maryland and DC installs, repairs, and rekeys deadbolt locks for homes and businesses in Maryland, Washington DC and surrounding areas. Deadbolt locks are the most secure when properly installed.
A deadbolt is a lock with a steel bolt that extends into a strike plate on the door frame. The deadbolts cannot be moved by force and requires a key to rotate the lock cylinder to the open position, making the deadbolt lock more resistant to forced and unauthorized entry. The single cylinder deadbolt has a knob on the inside of the door that must be twisted to unlock the door.
There is also a double cylinder deadbolt that requires a key to be opened from both the inside and outside of the door. Our skilled technicians are experts at deadbolt lock installation, repair, and replacement and use the latest tools and technologies. We also offer rekey services in DC and MD if your key is lost or damaged. Call us for your residential and commercial lock needs.
King Door and Lock Maryland and DC installs, repairs, and rekeys deadbolt locks and offers many types to choose from to match the finish, such as nickel-plated, chrome or brass, with modern or traditional styles to match your décor. Our fast and friendly lock experts offer up front pricing and 24/7 door lock services. We offer both commercial door locks and residential door locks. You can trust that your deadbolt locks will be of the highest quality and our expert technicians offer professional craftsmanship during your installation, repair, or rekey.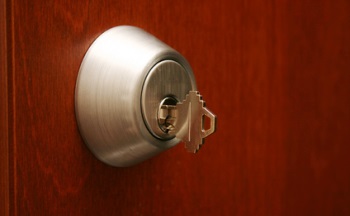 When moving into a new place, changing the locks is a good idea. King Door and Lock wants to help you secure your new home with residential locks and point out any security issues you may have with your doors or locks. Our up front pricing and fast and friendly services performed by honest, professional technicians make deadbolt installation and repair simple and easy for you.
We will be there to provide 24/7 door lock services, 365 days a year with fast and friendly service. Trusted and known in the community for using high quality products and expert technicians, we strive for customer satisfaction.
King Door and Lock Maryland and DC offers free quotes and 10% discounts for military personnel, seniors, and students. Our friendly staff and expert technicians want to answer your questions, address your needs, and put your worries to rest. Your security is our utmost concern and we take pride in our workmanship and our products. Call us now for your next deadbolt lock installation, repair, or replacement and put your safety in our hands.
Click To Call on a Mobile Phone