Sliding Glass Door Installation and Repair - Maryland and DC
Dependable Installation and Repair of Sliding Glass Doors and Patio Doors
In the market for sliding glass door installation and repair you can trust?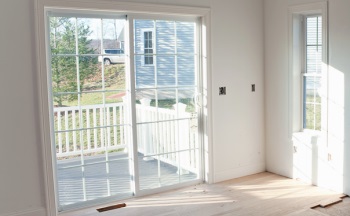 With King Door and Lock Maryland and DC, residents have access to the highest quality of sliding glass door installation and repair services. Our 24/7 door services allow us to get the job done correctly and quickly any time that the need arises. Our affordable and up front pricing policy allows you to plan and budget with confidence. Our expert team of professionals have accumulated a great mass of experience over the years, and they will know how to install, replace, or repair your sliding glass door in the best way possible. We move with step-by-step precision through the entire task, giving you an unbeatable combination of quality workmanship and speedy job completion.
Having a new sliding glass door installed will open up the room, bringing in a breath of fresh air and a flood of beautiful sunlight. You will have a great view of the outdoors and better space utilization indoors. We can hook you up with a traditional two-panel, a glass pocket door that disappears into the wall, or a trackless model. Whatever kind of sliding glass door you need, we have the experience to get the job done. We can install your door right the first time and give you helpful tips on how to best operate it to obtain a long, useful door life.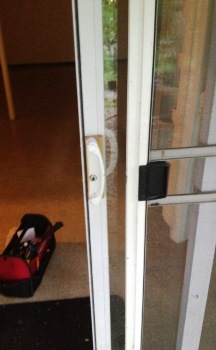 When you have problems with an existing door, our sliding glass door installation and repair experts are ready to assist you. We can replace all faulty door hardware with new parts. We can handle door jamb repair, door frame repair, roller and track repairs, worn weather stripping, faulty latches, poorly insulated doors, cracked glass panels, and more. In our many years of dealing with doors, we have become familiar with the problems that develop with them and with the best solutions to those problems. After a quick examination, we will know what to do and get right to work doing it.
Eventually, an old sliding glass door will wear out or need so many repairs that it may be better to just replace it. When that happens, you can count on us to give you a good deal on a new replacement door . We always clean up after the job and remove the old door in its entirety out of your premises. We are careful to exercise great caution during the whole process and always put safety first.
If you are in need of a sliding glass door installation and repair job, contact us today for fast and friendly service and up front pricing. King Door and Lock Maryland and DC gives you the convenience of 24/7 door services. We have the expertise to install, replace, or repair any sliding glass door, so don't hesitate to call us for a free estimate.
Click To Call on a Mobile Phone