Installation and Repair of Keyless Entry Locks in DC and Maryland
Dependable Keyless Entry Lock Installation and Repair for Homes
Are you a homeowner in Washington DC or Maryland looking to install or repair keyless entry locks?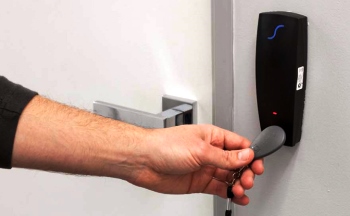 Keyless entry locks provide a residence with security and convenience. Not only can no one ever steal your key in order to break into your house, but you never lose the key. Think of all the time you will save when you don't have to dig around your pocket or purse for a key to get into your own home.
King Door and Lock Maryland and DC provides complete installation and repair services for these ingenious locks for homes, and we do it with a smile. We smile because we know we will provide the best service, and that we can do this while offering competitive, up front pricing.
We install keypad locks in DC and MD, which are locks that have keypads over the door handles that you punch a code into in order to unlock the door. These give you the security of knowing that only you and the people you love have the combination that will open the door to your home. We also provide other forms of electronic locks. These allow you to punch in a code over the locks themselves or use other forms of electronic security. We use security products from well-known brands so you can have your pick of the best quality keyless entry locks.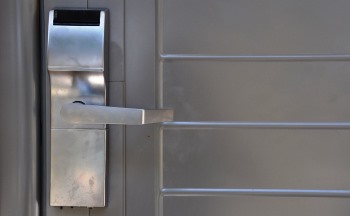 And you don't have to worry about keyless entry lock installation. We are equipped with the latest in lock installation tools. Even more importantly, we have highly-trained lock experts, and all of them come with 5 or more years of experience in the business.
Our team of technicians can install and repair your keyless entry lock in a fast and friendly manner. It will take less than a day for us to do it, and you can be certain that you will be using your lock with ease because of our professional expertise.
Lock emergencies are not a problem, either, no matter when they may occur. Our 24/7 door lock services are ready for you, whether someone changes the code on you and you get locked out of your house, or if someone breaks the lock. A simple call is all it takes to get our lock technicians to your home day or night to install and repair any locks that you need.
We at King Door and Lock Maryland and DC pride ourselves on providing all this, the 24/7 door lock services, the experience, and the dependability, at competitive prices. We use honest, up front pricing because we are glad to be a local company protecting our community. Our team of technicians know that residential locks are the start of safe homes. Give us a call today and talk to our fast and friendly staff to see if keyless entry locks are for you and your home.
Click To Call on a Mobile Phone