Superior MD Door Installation Service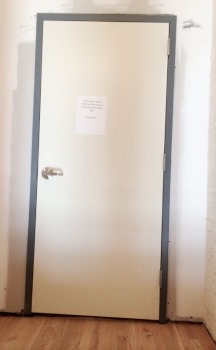 Looking for a quality door installation service provider in Maryland? King Door and Lock Maryland and DC will handle all of your door replacement and installation needs. We have been serving clients for years, and we are the experienced professionals you need and want. Our complete door services are carried out by our fast and friendly, expert technicians. We also give up front pricing, so you know what you will be paying for before the work starts.
Commercial Door Installation and Repair
If you are a business and any of your commercial doors need repair or replacement, we are your 24/7 door services company in Maryland, DC and the surrounding areas. If you are expanding your shop, plant, or office building, our experienced door technicians can also install new commercial doors. Our team has the tools and high tech equipment to do any type of commercial door installation you may need, whether they be automatic doors, fire-rated doors, or a simple wooden door.
If your existing doors are damaged, they may only need a repair rather than a complete replacement. We can carry out a repair of your storefront door or any interior door that may need fixing. If it's hanging loose, then you probably need a door hinge repair. If the door jamb is the problem, then our techs have the tools needed to carry out a door jamb repair. Our door experts will look at whatever problem you have, tell you exactly what is needed to fix that problem, and then provide you with upfront prices so you can make an educated decision about what steps to take.
MD Door Installation and Repair for Garages
Is your garage door acting up? Is it not always opening when you push the button to raise it? Perhaps it opens but much more slowly than it used to? Your garage door motor or the sensor detecting when you want to raise or lower it might be broken. Our technicians will look at your garage door and tell you exactly what needs to be fixed. You may just need a garage door repair. If your garage door itself is old and in need of replacement, we will offer you competitive rates for garage door installation. Whether your garage door is at your home or business, we are your experts in Maryland and DC for installation, repair, and replacement of garage doors. We also proudly offer emergency garage door services in case of a break-in or car accident. This way, you can rest assured that we will be on site with a technician to get your garage door up and running as smooth as it did before.
MD Door Installation and Repair for the Doors in Your Home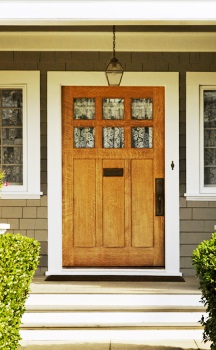 If the doors in your home need repair or replacement, please call us to have a look at what you need. We are your experts on residential doors. We will handle your front door installation for competitive rates that can not be beat for the quality of service that our trained technicians bring to the job. If the sliding glass door out to your patio is not sliding so smoothly anymore, we can look at it for you. We complete patio door repair or replacement as well as handle any problems with interior doors such as bedroom, closet, or any pocket doors you may have in your home. From door frame repair to front door replacement, we are available whenever you need us and we offer the experienced, honest technicians that you want for all your door-related services at home.
We Are Your Door Experts
King Door and Lock Maryland and DC provides complete door services for your home, business, or garage door. We offer interior and exterior door repair, replacement, and installation. Our 24/7 Maryland door installation services and our fast and friendly staff are here whenever you need us. Our technicians have the high tech tools and equipment, training, and experience you desire in a door technician. Call us today so we can cost-effectively and competently handle any issues with your doors.
King Door and Lock Maryland and DC – Door Installation Maryland Service You Can Count On

Click to Call from a Mobile Phone (800) 231-5499