Interior Door Installation and Repair for Homes in Maryland and Washington DC
Affordable Installation and Repair of Interior Doors in Your Private Residence
Are you looking for installation or repair services for your interior doors?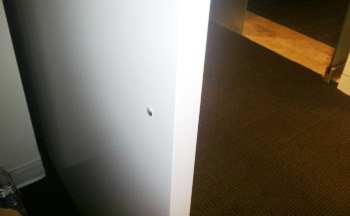 You probably never really notice your home's interior doors. You, your friends, and family walk through them every single day, and never really take the time to notice just how important a door's function is until there's a problem. Creaking, cracks, and unappealing visual defects are just a few of the many problems that homeowners encounter with their home's interior doors.
If you love your home, then you should refuse to settle for some haphazard job done by an unprofessional business that has a history of unhappy clients. Here at King Door and Lock Maryland and DC, our comprehensive interior door installation and repair services are offered at affordable prices that leaves our customers smiling and satisfied with strong, elegant, long-lasting interior doors.
Tired of hearing the hinges on your bedroom doors squeak with every small movement? Is the door frame to your bathroom door falling apart and preventing you from getting any type of privacy? What about those pesky closet doors that keep getting jammed shut every time your want to close them all the way? Time for a fix? If the answer is yes, then have no worries, our proud team of fast and friendly professionals offer door hinge repairs, door frame repairs, and door jamb repairs with up front pricing! We also offer an array of door hardware in styles and finishes that will match the existing decor of your home.
Our 24/7 door services team not only makes minor repairs on interior doors, but also replaces battered or old doors completely with our door installation option. So if you see a door you like that complements the atmosphere of the rest of your home, we have you covered.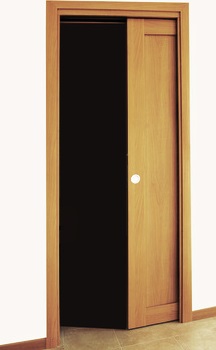 Door Installs Maryland DC" width="216″ height="350″ />Our Interior Door Installation and Repair Services
Door hardware repairs
Door jamb repairs
Door frame repairs
Door hinge repairs
Interior Doors We Install and Repair
Bedroom doors
Bathroom doors
Closet doors
Pantry doors
Pet doors
Doggie doors
French doors
Bi-fold doors
With our 24/7 door services, not much can go wrong. Just had an angry teenager slam a door shut so hard that it got completely knocked off its hinges? Don't fret, call us right away. We'll give you upfront pricing, so no need to wait around for a phone call wondering if our reasonably priced interior door installation and repair services are affordable.
Here at King Door and Lock Maryland and DC, we believe in providing your home with the fullest security and ease of use. Each one of our door installation and repair specialists has gone through strenuous training to possess the specific skills and knowledge needed to repair or replace your interior doors.
King Door and Lock is an industry leader in interior door installation and repair in Maryland and DC and we strive to make you, the customer, completely satisfied with a new, fully functioning interior door.
For more information on our fast and friendly services, feel free to contact us right away. We're here to help. That's we why provide free estimates.
Click To Call on a Mobile Phone