Door Installation and Repair in Washington DC and Maryland
Replacing, Installing or Repairing Doors... This is our specialty!
We are here for your door installation needs whether residential or commercial.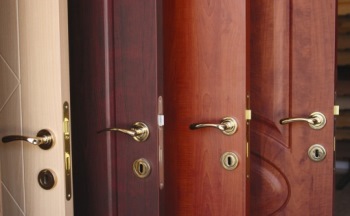 Proper door installation and repair is necessary to secure families and businesses. Doors are the first indication of the personality of those that live in the home as a unit, but complete door services offer more than just beautification. While a beautiful door can be the epitome of refinement that is present in the home or business, the security of the home or business and the people within is the most important thing. At King Door and Lock, we offer a full range of door products and services guaranteed to satisfy residential and commercial needs. We serve Maryland and DC, and the surrounding areas with 24/7 door services and up front pricing.
Our Door Installation, Repair and Replacement services include:
door installation
door repair
door replacement
We have a myriad of styles and designs that range from old style to modern doors. Our door services include most everything for doors like door hardware. In our homes and businesses, the door is the most important point of security. The bulk of our calls are for residential door installation, commercial door installation, and garage door installation, but because we are a comprehensive company, we also offer screen door repair and screen door installation, as well as storm door repair and storm door installation. This is in addition to our door repair and door replacement services. We pride ourselves in offering these services with up front pricing and 24/7 service.
Residential Doors Installed in MD and DC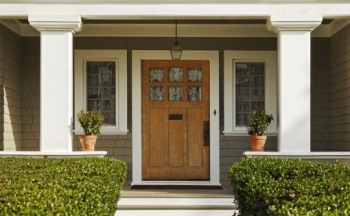 Additionally, our residential services include replacement doors for exterior door and interior door selections. We offer these doors in a wide product range to match any existing décor. This is especially necessary for front door installation. Front doors need to be significantly secure, but they also need to be ornamental and a reflection of the family or business inside, be it whimsical, modern or traditional.
Our other residential services include the installation of a pocket door and a sliding glass door, as well as door jamb repair, door frame repair and patio door repair. Many companies will replace the cosmetics of jambs and door frames without repairing the interior structure. This affects the security of the door, as well as, the functionality of the newly installed door. At King Door and Lock, we repair the underlying structure for security, as well as the performance of the door.
Commercial Door Replacement in DC and MD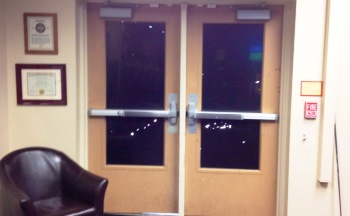 Our commercial door service provides the services rendered by our other selections, but round the clock servicing is especially important for commercial use because significant inventory could be at risk. In addition, some structures are mandated in a business setting to have certain doors always operable during the course of a business day. When problems with doors are not addressed in a prompt manner, the business could be fined or shut down until the problem is fixed.
We also have the knowledge and equipment to handle large cargo and roll up doors in any application. If these massive, heavy doors are installed improperly, people can be injured, and companies will be held liable. In addition, if some doors are inoperable due to poor installation, companies will not be able to perform their required duties. This can bring a warehouse to a halt. This is especially true when forklifts and other mechanized transport equipment is utilized within a business. A damaged storefront door not only becomes impassible, but it damages the image of a business if not repaired swiftly and properly.
Garage Door Repair in MD and DC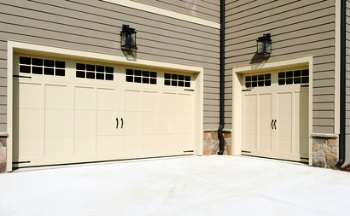 Nowadays, garage doors have become a decorative item that sets the tone for the home almost as much as front doors usually have in the past. Additionally, homes are situated so that the garage doors also function as a primary entry point to homes. Therefore, we carry a sizable garage door inventory, as well as all associated parts. We also feature garage door installation and garage door repair as a part of our comprehensive home and commercial door services. We service every part of garage doors and maintain their effective working order to ensure the security of entrants.
We also offer other security features in an effort to make this entry point as safe as possible. We understand the importance having these doors function when necessary for this primary purpose. When considering aesthetics, we also have the homeowner covered with our extensive selection of parts including whole doors and sections to match any existing garage décor in our area. It is this detail that sets King Door and Lock apart from our competitors and along with excellent customer service has facilitated our many years in the business.
Click To Call on a Mobile Phone