High Security Locks for Businesses in Maryland and Washington DC
We're Experts at Installing, Repairing, and Re-Keying High Security Locks
Need to upgrade or install high security locks for your Maryland or Washington DC office?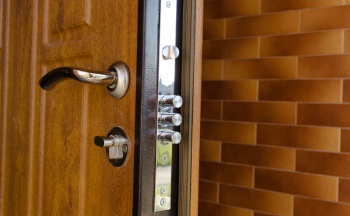 Protecting your business and investments is your top priority; it is our priority, too. At King Door and Lock Maryland and DC, we pride ourselves on our fast and friendly service and 24/7 lock services for your needs. Whether you are in need of Grade 1 locks or biometric locks for your commercial doors, we provide top-notch service for you when we install and repair high security locks for your business or commercial establishment.
Every day when you watch the news, you hear of another tragic tale of a business falling victim to theft or damage. But you can help to keep your business out of the headlines when you install and repair high security locks. We offer a variety of high security locks to fit your needs and budget. We also offer up front pricing so you know exactly what to expect when our fast and friendly technicians attend to your commercial door locksets.
Our up front pricing lets you determine what commercial door locksets will be the best for your needs. We offer Grade 1 locks with the highest security, which includes features such as anti-pick pins, extra-long bolts, and reinforced plates with extra-long screws to secure your business. These high security features help safeguard your business against theft and burglary attempts.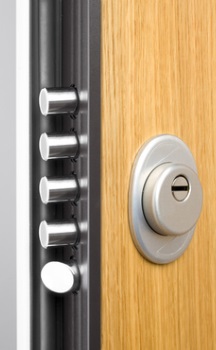 If you are looking to add security and technology to your business, biometric locks may be for you! These keyless locks utilize one's fingerprints to gain access. When adding this security feature to your business, you won't have to worry about your employees losing a set of keys or changing the locks when an employee leaves! These high tech biometric locks offer the high level of security and convenience that your business may be looking for. At King Door and Lock, we are experts at installing biometric locks for MD and DC homes and businesses.
Not only do we install high tech Grade 1 locks, but we also repair them if something should happen. If you happen to find that your Grade 1 lock does not work anymore or if you are having issues locking or unlocking a door, call King Door and Lock Maryland and DC right away! Our 24/7 door services can service your high tech locks around your schedule. Do not jeopardize the safety of your business by working with a broken lock; call us today to schedule a service.
Whether you are looking to use technology or have us install the standard deadbolt lock, no matter the choice you can't go wrong when you choose King Door and Lock Maryland and DC. Our fast and friendly staff is available for your needs of 24/7 door services and our up front pricing means that you will be able to determine the best commercial door lockset for your needs and budget. We can service all of your lock needs, from installation to repair to rekey. Don't hesitate; call us today for a free estimate on installing or repair high security locks!
Click To Call on a Mobile Phone