MD and DC Security Door Installation and Repair Services
We are Leaders in Installing and Repairing Security Doors for Commercial Establishments
Are You a Business in Maryland or Washington DC in Need of Security Doors?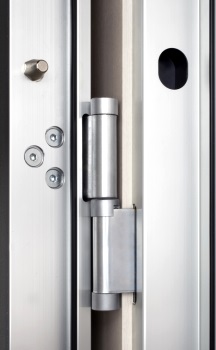 If you need to find an outstanding company that specializes in security door installation and repair, you need to look no further than King Door and Lock Maryland and DC. Doors that are designed for security are a necessary component of safety for a lot of commercial buildings. They are much sturdier than other types of doors because they are constructed of steel or another type of metal with reinforced locks and hinges.
There are a lot of companies that sell and install security doors, but there is much more to our business than that. We have a long-standing history when it comes to our company's reputation as an authority in security door services and we have a professional staff that knows how to install security doors and get the job done right the first time. We believe that in order to succeed in business, it is necessary for us to set ourselves apart from our competition. Therefore, we strive each and every day to do exactly that. We accomplish it by going above and beyond in order to meet your needs and we work diligently to exceed every expectation that you have of us.
There are many reasons why you should contact us when you need security door installation and repair. First and foremost, we have all of the products that you need to be sure the job is done well from beginning to end. We also make customer service our top priority and we have the professional, courteous staff to prove it. Our entire system is geared toward helping you get the security door you need for a fair price while providing the best possible service. As such, we offer up front pricing and we provide 24/7 door services. This means that you can inquire about our services and schedule an installation or repair when it is convenient for you. We operate according to your schedule, not the other way around.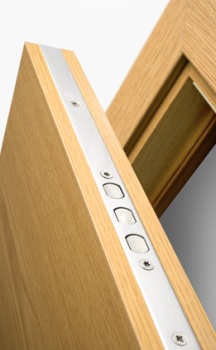 Our company specializes in security doors such as steel door replacement in MD and DC. We provide service for many types of commercial buildings and we offer the best products available. Whether you need to have an exterior door installed or you are in need of an interior door, we are able to handle the job quickly and efficiently. We provide all of the door hardware needed to complete the job and our professional, highly trained technicians provide fast and friendly service that simply cannot be equaled by anyone else. Once you have a new security door installed, we also specialize in installing high security, Grade 1 locks for your business.
Even though we are experts at installing doors that are made for security, we also provide comprehensive repairs for existing doors. Our services include both door jamb repair and door hinge repair. We also provide door frame repair. We pride ourselves on being a professional, honest and dependable company, and our up front pricing is one more step that we take to let you know that you can trust us. We know how important it is to build relationships with our customers and we make sure that you are satisfied before we leave the premises.
Remember, we provide 24/7 door services, so if you need to find a company that has expertise in security door installation and repair, we at King Door and Lock Maryland and DC are here to address all of your needs and provide valuable answers to your questions. Do not hesitate to contact us today for a free estimate.
Click To Call on a Mobile Phone