Installation and Repair of Residential Door Locksets in Maryland and Washington DC
Providing, Repairing, and Installing the Best Quality Door Locksets for Homes
Need to replace an old-fashioned, worn out door lockset for your home?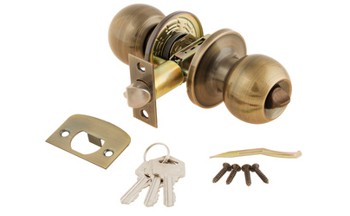 At King Door and Lock Maryland and DC, we do not claim to be the only company that provides, installs, and repairs residential door locksets but we are among the best. Our superb customer service, experience, and quality of work allow us to be the finest in the area.
At King Door and Lock Maryland and DC, we offer fast and friendly services to all of our customers. Our expert services and high tech equipment/tools permit us to install and repair door locksets in a timely manner. Unlike other companies that employ technicians that are poorly trained or use outdated tools, we are able to efficiently service or install your residential door locksets. All of our technicians value productivity and therefore they do not waste a second when it comes to repairing or installing your lockset. In no time, we will be able to leave you and your family to their normal routine.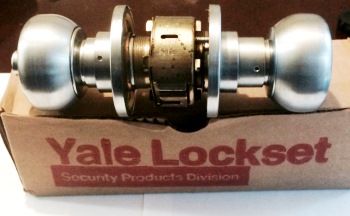 Our expertise also enable us to educate our customers about the best door hardware to choose for their home. We can help you to select a lockset that complements the style of your home. Whether you have a traditional, rustic, modern, post-modern, or classic home, we have a lockset that will coordinate with your house. In addition to having locksets for any style home, our customers are able to choose their favorite finish. We have an array of locksets in bronze, oil rubbed, pewter, brass, chrome, brushed nickel, and more. We want to make sure that you have the right lockset that will fit your home and your preference.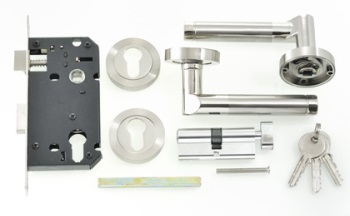 We care about our customers and want them to feel safe at all times; therefore we offer 24/7 door lock services. We understand that some emergencies and lockset repairs are needed outside of our usual business hours. In addition to offering 24/7 door lock services, we also provide up front pricing. We do not want our customers to be surprised by any service invoices. King Door and Lock Maryland and DC is an honest and truthful company, and we believe that customers should be aware of the cost of our services before we begin any repairs or installations. Other companies do not provide this courtesy; they do the work and then surprise their (victims) customers with a bill that is higher than what was expected because it includes bogus fees and charges. Our customers will never have to go through this type of dishonest treatment because all of our up front pricing includes all fees and charges so there will be no surprises.
Another characteristic that sets us apart from the rest and cause us to rank high amongst our customers in the Maryland and surrounding areas is that we are dependable. When you call us for a job, we will not take our time to reach your location like other companies; our main focus will be to reach your home in a timely manner so that we can repair or install your lockset.
We have been properly trained and equipped with the necessary tools and equipment that will allow us to install and repair door locksets in a timely manner. Let us show you why we are one of the top door and lock companies in the area servicing residential door locksets. Contact us today for a free estimate!
Click To Call on a Mobile Phone