Door Locks Services in Maryland and DC
We offer complete installation and repair services for all types of door locks.
When it comes to Door Locks, we know our stuff!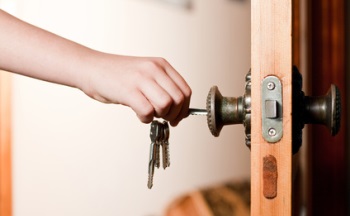 The door locks for your home or commercial building are more advanced and specialized than they were in the past. These door locks must manage every door in a large facility, the doors inside your home, or the doors that protect your most valuable documents or products. Our complete lock service allows you to protect your building or home in a way that seemed once reserved only for the largest corporations.
In Your Home
When you need to change the locks at home, you can do much more than change all the locks to the same thing. Residential door locks can be used to protect certain parts of the house, or they can be used to separate a renter from the rest of the people in the house.
When you have a renter staying in one room of the house, you can change your door hardware to give the renter a key that is different from the other people in the home. You can allow renters in the house without worrying that they will have access to the rest of your home. If you ever need a lock change or lock rekey after we have set up your home, we can come out to the house to make sure that your home is secure. Our 24/7 lock installation and repair service is fast and friendly, and our technicians will get you back in your house without damaging your home.
At Your Commercial Building
Your business needs commercial door locks if you want to secure the building. We do more than just put locks on all the doors. We are not going to come to your business and install a series of locks that all take the same keys. We know that you have differing levels of access in the building, and we can help you manage that access in the building.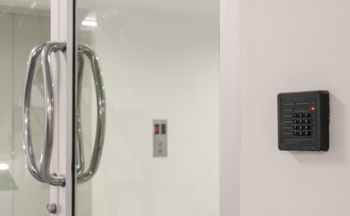 Types of commercial lock services that we offer include:
digital locks
wire electronic locks directly to your security system
Entry door locks can be fitted with a keypad door lock that only people with the code can enter. These codes are nearly impossible to break, and you can change them often to make sure that unauthorized people do not get into the building. Also, we can set up the system to change codes at random to provide the highest level of protection. When we install locks in your building, we also provide a number of different keys.
We know that your custodian needs a key to get in every door, but your receptionist does not need access to the whole building. We can create the levels of clearance you want, and we can replace locks at any time if you change your mind. The doors in the building can be fitted with a key that only works in one place, or these keys can fit several doors in the same area of the building. You cannot contain your employees in any other way.
Why Choose King Door and Lock?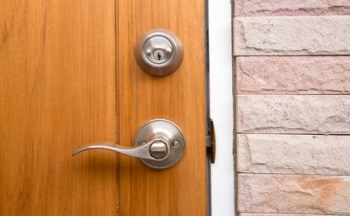 Your business must work on a budget, and we will respect that budget throughout the installation process. Also, we welcome your input into the installation. We want to make sure you get the security you want the first time around. We can also return at any time to repair doors that have broken inside the building. You should not go a day without the assurance that your building is completely secure.
At King Door and Lock, our lock services for residential and business customers include:
upfront pricing
24/7 lock installation or repair service
service for the entire Maryland and DC area
expert locksmiths with years of experience
We know that the security of your home or building is important, and we work hard to make our door lock services are the only services you will ever need. Your choice of locks should offer you security in your home or office. Also, you should choose a company that offers fair and up front pricing. For superior installation and expertise, as well as affordable, quick service, choose King Door and Lock if you are in need of door lock services for your residential or commercial property.
Click To Call on a Mobile Phone