Master Key Systems for Businesses in Washington DC and Maryland
Professional Installation and Repair of Master Key Systems
Thinking about upgrading your business' security with a master key system?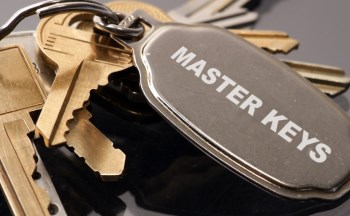 In many old western movies, the jailer uses a large key ring with multiple keys on it for all of the jail cells versus a master key system. Although this type of key system may have helped prisoners in the movies escape, in reality that type of key system is inefficient and outdated. To save management from carrying an oversized key ring with multiple keys, call on the services of King Door and Lock Maryland and DC to have a master key system installed. For the best in fast and friendly service and up front pricing on commercial lock installation in Maryland and Washington DC, we offer top service on 24/7 door services and commercial locks.
Apartment Buildings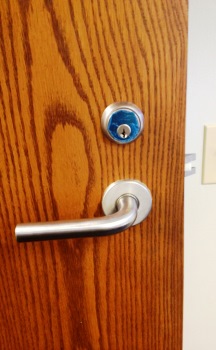 The use of a master key lock system is essential for a business to be able to access all areas with the use of one single key. For businesses such as apartment buildings, this type of system will allow the landlord or property manager access to all apartments with one key. This will allow the manager access to any apartment to complete repairs or in case of an emergency. This total access will allow the manager to complete their duties without having to carry a separate key for each unit.
Hotels
The use of a master key lock system is necessary for the function of properties such as hotels. Each guest room has its own key for entering the room. A lock system can be calibrated so that eligible employees are given a key that will open all guest room doors, but will not open other sensitive area locks. This ensures the easy access of workers to the areas where they need to complete their jobs, but keeps them away from areas that are off limits.
Hospitals
Medical facilities benefit greatly from having these types of lock systems installed. The levels of security in a hospital span a great area. There are countless levels of security and restricted access areas involved. The maintenance and cleaning crews of this type of facility need access to multiple areas. With the use of a proper master lock system, these employees will be able to access necessary areas with one simple key without being able to enter sensitive and restricted areas.
Jails
To keep all of the law-breaking citizens in place, separate cells are necessary. However, it would be very difficult for a jailer to access each cell if they have to find the correct key for each one. A master key system is definitely in need for this type of situation. With hundreds of doors to keep track of, one key entry is definitely the solution.
Managing a property or business takes a lot of planning and organization. From the paperwork to the maintenance, owners and managers need the ability to access all areas of their property. With a commercial lock master key system installed by King Door and Lock Maryland and DC, businesses will receive up front pricing, fast and friendly service, and 24/7 lock services.
Click To Call on a Mobile Phone