Storefront Door Installation and Repair
Thorough Installation and Repair of Storefront Doors in Maryland and Washington DC
We know all there is to know about storefront door installation and repair!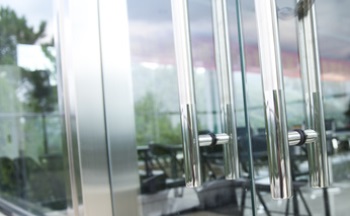 King Door and Lock Maryland and DC is a company that provides storefront door installation and repair specialists to businesses. Consumers will take ease in knowing we provide the best storefront door installation and repair services. With our 24/7 door services, customers will feel satisfied and find us to be convenient.
We specialize in fixing and replacing storefront doors and provide an array of products. You will be satisfied with our plethora of styles and designs, from traditional to classic themes. If you are having issues regarding storefront door installation and repair, we are the right company to handle the problem.
We offer high-quality customer service to our clients. Customers will feel right at home and have all of their questions answered in a prompt manner. Our team consists of skilled professionals and experienced staff members. With a vast amount of designs and styles to choose from, customers will feel inspired to choose us as their storefront door installation professionals. We offer the highest quality doors and use modern technology to track every building project. We manage every project from start to finish in order to get satisfying results. We have a slew of high quality storefront doors made from the best material. Whether you are thinking about installing an automatic door in MD for your business or a fireproof door in DC for your store, King Door and Lock can handle it.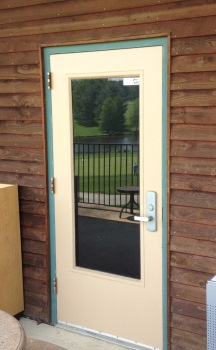 You don't have to spend a lot of money to use a quality door installation service. Our door replacement services provide experts to replace any battered, storefront door in a time-efficient manner. We value our customers and will take the time to provide 100% satisfaction with guaranteed results. Customers will never feel as if we are rushing their projects because we make sure to use time management tools to get the best results. We are the best when it comes to installing and repairing storefront doors. Our experts will come out to your place of business to evaluate and make notes on exactly what needs to be done. Whether it is repairing a door jamb or installing door hardware; we are the ones to handle the job. If you need to inquire about door hinge repair or door frame repair, all it takes is a simple phone call to get a free consultation.
We make storefront door installation and repair a breeze for our clients. When potential clients come into your store, the first thing they notice is the door. It is very important to make a good first impression, so we make sure to provide multiple styles and designs for our clients. King Door and Lock Maryland and DC provides up front pricing for our products and services. Our fast and friendly service will leave customers smiling from ear to ear.
With our 24/7 door services, business will never have to worry about risking their income by losing clients due to a broken or unattractive storefront door. Our storefront doors will leave your customers with a lasting impression for years to come. You also don't have to guess or wonder how much our services will be for your custom door project because we provide up front pricing. Call us now to get a free quote.
Click To Call on a Mobile Phone