Emergency Garage Door Repair for Homes and Businesses in Maryland and DC
'Round the Clock Services for Your Garage Door Emergencies
Are you in need of emergency garage door repair?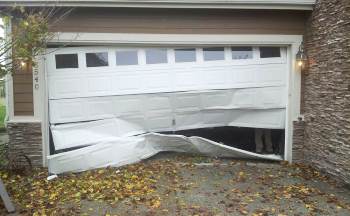 When your garage door breaks where do you go for emergency garage door repair? Do you have a plan? Don't think it can happen to you? What if your car battery dies, the only pair of jumper cables is in your garage, and the door just won't open? Who will you call? Us, that's who. We are available 24 hours a day, 7 days a week rain, sleet or snow! Our staff is dedicated to emergency garage door repair and we are available to come out to you any time you need.
King Door and Lock Maryland and DC is a reliable, premier repair company which specializes in repairing residential garages and commercial garages for both Maryland and Washington DC. We go out of our way to give you the best and quickest home improvement experience possible. You will get honest up front pricing for emergency garage door repair. If you have a broken garage door spring, the motor stopped working, or you need a new garage door motor, speak to one of our friendly staff members who can help answer any questions you may have about your garage door or schedule an appointment for a repair.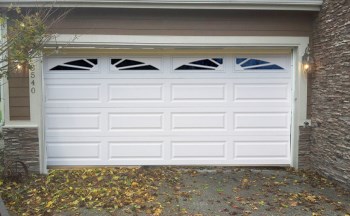 Our workers are fast, friendly, knowledgeable home improvement professionals who will repair your garage door with quick and competent proficiency. You deserve the very best repair service for a reasonable price and that is something that we can deliver. Our 24/7 garage door services are available throughout Maryland and Washington DC.
Here are some other great things that King Door and Lock Maryland and DC offers:
Up Front Pricing
Fast and Friendly Service
Ease, Convenience, and Reliability
24/7 Door Services
Competent and Knowledgeable Professionals
Your home is your physical mark on the world, and like all physical properties it sometimes needs maintenance. Weather conditions, and general wear and tear can contribute to the breakdown of garage door hardware. These can sometimes result in garage door emergencies. Residential garages can be hard to repair or upgrade by yourself, but with our help, you will have a fully functioning garage door in no time. If your garage door is completely broken, we specialize in garage door installation in DC and MD.
Some of the most common garage door problems include noise or shaking when opened, door half opening, or door won't close all the way. Burglars often case homes looking for weak spots in known entryways like garages. Having a garage door that either closes halfway or does not properly open can prove to be a serious safety issue and an inconvenient living hazard. Accidents happen and when they do you want to choose the best option available for your money. We provide excellent garage door repair service at a fraction of the price of other competitors. Do you have a business? We also service commercial garages so call us if you need emergency garage door repair service at your business.
Click To Call on a Mobile Phone