Superior Door Installation Hyattsville Service by King Door and Lock Maryland and DC
In case you need to have door installation Hyattsville, Maryland assistance, look no further than King Door and Lock Maryland and DC. You're going to be impressed with our complete range of door repair and replacement services for homes and business. Do you need to remove and replace your current worn out entrance door? Does your garage door simply open up halfway? For those who possess a business, are the entry doors to your facility marketing the preferred representation and do they continue to contain the functionality that you need? Regardless of whether you need to have a door for a home or business, or a completely new garage door, King Door and Lock is your fast and pleasant, 24/7/365, top quality Prince George's County, MD door installation service provider.
Installation and Repair of Commercial Doors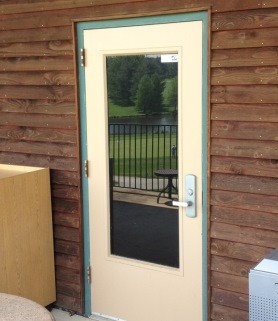 Door installation, repair, and replacement needs for commercial properties are usually greatly different from a residence, so make sure that you employ the service of specialists in commercial door installation and repair. Your business may have numerous entrance doors that must function faultlessly alongside each other every time a client comes and leaves. When compared with household doors, industrial doors are often built with more complicated components. You'll definitely want our skilled technicians fixing your storefront door.
We also recognize, being a business ourselves, that you are regularly keeping track of your bottom line. At King Door and Lock, we believe that our rates for door replacement, installation, and/or repair services are the most reasonable for the top quality service we offer in Hyattsville, Maryland. If you locate a cheaper business to do the job, then they will be lower in caliber too. To make it easier for you, King Door and Lock employs up-front rates to guarantee no hidden fees.
Service for Garage Doors
For those who currently have a garage door ,however it just isn't functioning properly, contact King Door and Lock for top quality garage door repair in Maryland and Washington DC. For the exact same factors provided above, you want to ensure that garage door repair is done properly to begin with to safeguard the possessions you keep in there. Our skilled technicians will look into your garage door and inform you if it requires replacing or perhaps if it can simply be repaired. We will let you know what it will cost in advance so there won't be any hidden fees when you receive the invoice.
Upgrading your dwelling in the Hyattsville region and adding on a garage? King Door and Lock Maryland and DC is known for a professional team to install and repair garage doors. Due to the various parts of a garage door, it really is extremely important to employ professionals to complete the job. Your garage is the 'home' for your car and assorted other possessions that many of us keep in there: lawnmowers, leaf blowers, bicycles, etc. Due to the number of belongings that we store in our garages, it is necessary that they are secure and working properly. You need the work done right by our professional techs utilizing their high tech tools and equipment which enable them to deal with any job of this nature.
In case your commercial building needs garage door installation or repair, then we are the trained and experienced experts for commercial garage door repair and replacement. Make the most of our full door professional services so our company can help your business to thrive. Our fast and friendly professionals will get to your place of business quickly to inform you how much repair or replacement will cost. We will subsequently handle the task efficiently and courteously so you can give attention to your own company.
Residential Door Installation and Repair Service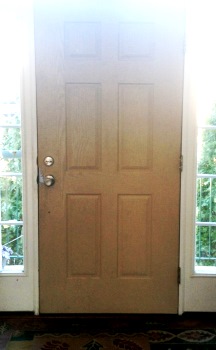 We have all of your residence door demands dealt with. Is your storm door falling off its hinges or seen better days so far as the condition the door itself is in? Our skilled and trustworthy specialists will check out the trouble and afterwards, explain to you what a storm door repair or storm door installation will cost. Front doors point out the style of your house and also reveal an image of the people that live there. An entrance door installment from King Door and Lock will certainly radiate quality, craftsmanship, and professionalism to anybody that walks through it. When you're getting front door installation from King Door and Lock, you will get straightforward prices so that you will understand specifically what you'll pay for. You can have certainty with the work that we do when installing any of your doors.
We're able to also deal with your back door leading out to the yard or deck, whether it's a traditional hinged door or a sliding glass door. Depending upon how old the door is, we can either work on patio door repair or full replacement. King Door and Lock is known for providing the finest door installation Hyattsville, Prince Georges County support.
The Door Installation Experts
The technicians at King Door and Lock Maryland and DC are the door industry professionals. For door installation Hyattsville, Prince Georges County service, call us. We deliver full door expertise: door installation, door replacement, door repair. Our 24/7 door solutions includes residential doors, commercial doors, and garage doors.
King Door and Lock services not only external doors, but also does really well at internal door repair and replacement for houses or offices. Interior doors our company specializes in replacing and repairing comprise bedroom doors, pocket doors, and closet doors. Our technicians will first evaluate what has to be done. You may not necessarily require a new door put in. It might be an issue of a door jamb repair or a door hinge repair. If the door frame is damaged, then perhaps a door frame repair is all that will be necessary. Our specialists will size up the problem, figure out what in fact must be done, and after that, offer you up-front rates so you will have the details you will need to make an informed decision. If you're in Hyattsville and the vicinity, contact us right now. We're here for you round the clock!
Click to Call from a Mobile Phone (800) 231-5499