Door Installation Cathedral Heights, DC Assistance
In the event that you will need door installation Cathedral Heights, Washington DC professional services, look no further than King Door and Lock Maryland and DC. We provide extensive door professional services. Is the entrance door of your home worn out and in serious need of replacing? Is your garage door in such bad condition that one can barely get it open anymore? It really is particularly significant for businesses to own operational and presentable entrance doors. No matter what kind of door you require, King Door and Lock offers 24/7/365 Cathedral Heights professional services.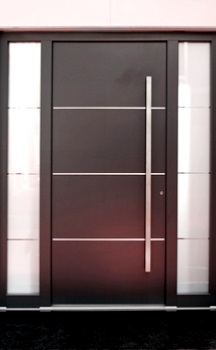 Residential Door Installation and Repair Service
The crew at King Door and Lock exceeds expectations in installing and repairing a myriad of household doors. Is your storm door falling off its hinges or seen much better days as far as the condition the door itself is in? Our experienced and dependable experts will examine the problem and afterwards, inform you precisely what a storm door repair or storm door installation is going to cost. Entry doors make known the individuality of your home and provide an image of the people that live there. An entry door replacement from King Door and Lock gives off professionalism, skillfulness, and quality to any person who walks through it. When you get entrance door replacement from King Door and Lock, you will definitely get transparent pricing so you understand exactly what you'll be paying for. You'll have assurance in the work that we perform when installing one of your doors.
In combination with entry doors, we're able to also deal with back doors or patio doors. Based on the state of the patio door or sliding glass door, our technicians will either repair it or change it out altogether. Our highly skilled door experts provide only the most effective door replacement and door installation Cathedral Heights service.
Installation and Repair of Commercial Doors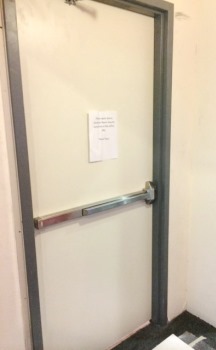 We understand, being a business ourselves, that you're regularly keeping an eye on your financial well being. At King Door and Lock, we are certain that our prices for door installation, repair, and/or replacement services are definitely the most reasonable for the excellent service our company offers in DC and Maryland. Beware of businesses with unbelievably low prices as it's extremely possible that their work will be of lower quality. To make it easier for you, King Door and Lock employs upfront pricing to ensure no surprise fees.
Entry door repair, replacement, and installation specifications for businesses are vastly distinctive from a residence, therefore make sure that you employ professionals in commercial door replacement and repair. Commercial doors need to be made of heavy duty craftsmanship to deal with their recurrent use on a daily basis. As opposed to household doors, commercial doors are generally constructed with more advanced hardware. At King Door and Lock Maryland and DC, we have been fixing storefront doors for almost ten years.
Garage Door Service in Cathedral Heights
Maybe you currently have a garage door, but it isn't working as properly anymore. For the very same reasons listed above, you need to make certain that garage door repair is finished correctly to begin with to guard the belongings you keep within. Our knowledgeable experts will check out your garage door and notify you if it needs replacing or if it can just be repaired. We always explain to you what it will cost you up front so there will not be any surprises when you get the invoice.
Are you thinking of installing a new garage door for your Cathedral Heights dwelling or commercial establishment? Let King Door and Lock Maryland and DC take care of your garage door replacement. Given the various parts of a garage door, it is essential that you employ experts to do the job. Your garage is the 'home' for your automobile and various other possessions that most of us store in there: lawnmowers, leaf blowers, motorcycles, and so on. Given the number of possessions that we store in our garages, it is necessary that they are secure and working effectively. You want the work performed correctly by our experienced technicians utilizing their high tech tools and equipment which enable them to work on any job of this nature.
King Door and Lock stands out not only at household garage doors but our team also replaces and repairs commercial garage doors. Use our full door solutions to ensure that our company will help your business to thrive. Our quick and helpful technicians will get to your to your promptly to inform you how much replacement or repair will cost. We will subsequently take care of the work effectively and courteously to help you concentrate on your own company.
The Door Installation Experts
The workers at King Door and Lock Maryland and DC are your door experts. For door installation Cathedral Heights, DC services, contact us. We supply comprehensive door solutions: door repair, door replacement, door installation. Our 24 hour door expertise includes residential doors, industrial doors, and garage doors.
Along with exterior door replacement, repair, or installation we are also able to fix or replace internal doors in a residence or commercial building. This can include hinged doors, patio doors, and even pocket doors. Initially, our professionals will identify the kind of work that needs to be completed. You might not necessarily need a totally new door put in. It could be an issue of a door jamb repair or perhaps a door hinge repair. In the event the frame of the door is old, then maybe a door frame repair is all that'll be required. Our professionals will isolate the issue, figure out what really needs to be completed, and after that, give you up-front pricing so you will have the details you will need to make an informed decision. For anyone who is in Cathedral Heights as well as the surrounding region, contact us today. We're here for you 24/7/365!
Click to Call from a Mobile Phone (800) 231-5499