Are you looking for the perfect commercial door?
You're not alone. The question has been posed countless times by business owners, landlords, and property managers alike. That's because there are many factors to consider when choosing a commercial door: security, durability, energy efficiency – just to name a few. But don't worry! King Door & Lock is here to help you find what you need.
We have an extensive selection of doors designed with your needs in mind – all backed by our commitment to superior service at competitive prices. Whether you need single-point access or push bars, keyless entry codes, or electronic locking mechanisms, we have it all! We know that each building requires something different so we offer customizable hardware options as well.
For retailers, our commercial exterior doors are the perfect way to enhance curb appeal. They feature modern designs with stylish finishes and come in a variety of shapes and sizes for all types of businesses. Meanwhile, our interior doors provide silencing solutions that can help create an environment where sound doesn't interrupt or distract others. We also produce glass, steel, and fire doors that are designed to meet various types of regulations.
From metal security doors for maximum strength to heavy-duty overhead refrigerator doors, our commercial door selection has it all.
King Door and Lock is a leading manufacturer of commercial doors in the United States. We are experts in providing security, energy efficiency, accessibility, and style to businesses across the country. Whether you need new entryways for your business or want to replace old doors with something more modern, we have the solutions you need.
We offer a wide range of doors for commercial applications, including:
• Metal doors – Our highly durable fire-rated steel doors are designed for warehouses, storage units, and other business facilities. We also have multi-point locking options to protect your property from forced entry. Our insulated steel doors provide superior energy efficiency, helping you save on heating and air conditioning bills.
• Wood Doors – If you want a classic look for your business, King Door and Lock has beautiful wood doors that will transform the aesthetics of your place. Our commercial-grade wood doors are made from the finest North American hardwoods to stand up to moisture, heat, humidity, water damage, termites, rot, and other threats. We offer a full range of eco-friendly wood doors, including sustainable hickory, to complement any style or design.
We also offer superior products to protect your business from high winds and inclement weather conditions.
Our doors come in a wide range of styles including:
• Entrance doors – Entrance doors are used in all types of businesses to create a first impression. From stylish exterior doors for retail locations to heavy-duty front entry systems, King Door and Lock have you covered with top-quality entrance doors that provide both functionality and durability.
• Full View Patio doors – Our full-view patio doors provide ample natural light and ventilation to any room. Our patio doors are built for installation in masonry, wood-framed, or steel-framed openings. We offer high-quality doors with low maintenance requirements and superior durability. These patio doors are perfect for restaurants, hotels, and retail spaces.
• Storm Doors – Our hurricane panels offer a stylish solution to protecting your business from extreme weather conditions. This door easily attaches to the exterior of your building so you can leave it in place all year long.
• Hurricane Glazed Doors – If you need a hurricane door with high-level protection, this is the ideal solution for your business. These doors offer superior impact resistance and insulation to give your employees and customers the utmost protection from wind damage.
• Bifold Doors – Unlike regular doors, bi-folds allow you to stack your commercial entryways for easy access.
Interior (Non-Fire Rated) Doors
Whether you need a commercial sliding or swinging door for warehouses, manufacturing facilities, or other business spaces, we have the options you need.
• Entrance Gates/Sliding Doors – Our commercial entrance gates are made with top-notch hardware and materials to ensure smooth operation every time.
• Glass Door Systems – We specialize in energy-efficient glass door systems that allow natural light into your office while regulating the temperature inside.
Interior (Fire Rated) Doors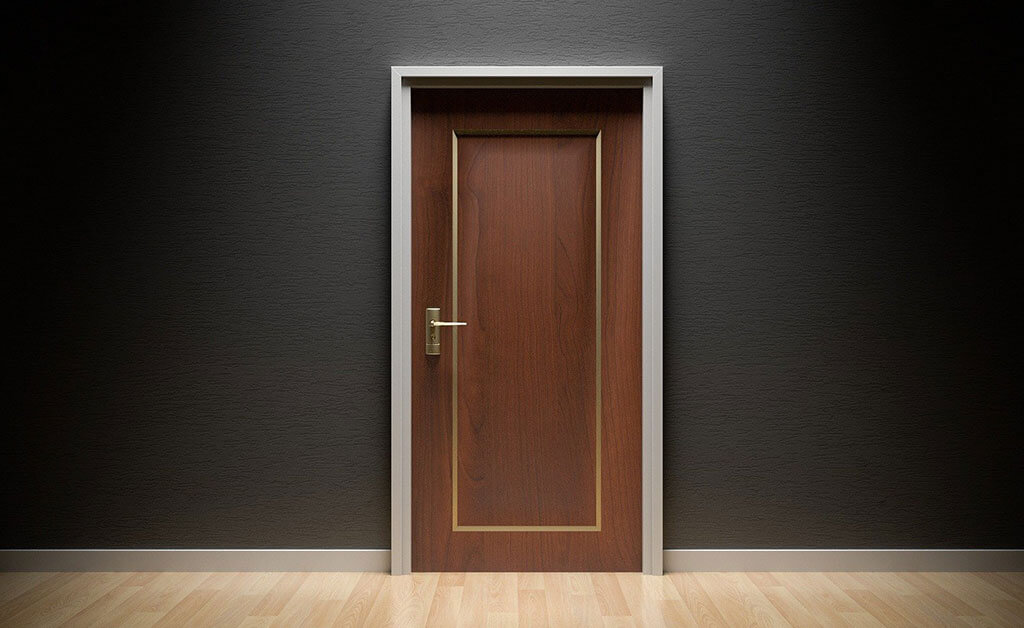 Our fire-rated interior doors are made from specially treated materials to reduce heat transmission and meet NFPA 80 standards. We offer compliant door assemblies with optional panic hardware and master keying capabilities.
• Fire Doors – A reliable fire door can turn the tide on potential disasters by keeping flames and smoke out of your facility. Our enhanced safety features include high-quality locking mechanisms that keep people safe when seconds count.
• Custom Steel doors – Whether you need a simple steel side or front door or something more complex, we can build a door to your exact specifications.
Our doors are designed with the user in mind
We have features that enhance security and energy efficiency while improving upon what's already out there. Our products include:
• High Security – Features such as two-point locking systems and high-strength materials provide you with a sturdy barrier between you and intruders.
• Heat Insulation – Our doors are made from thermally insulated materials so you don't have to worry about fluctuating temperatures affecting the performance of your rooms.
• Handicap Accessibility – We have a variety of products designed for easy access by those with disabilities, including recessed door handles and panic bars.
• Hurricane Protection – Our doors are built with high-quality materials that support up to 280 mph winds.
• Superior Strength – We have a number of options designed for maximum durability and protection against wear and tear, such as steel frames and stainless hardware.
• Customizable Hardware – We customize our commercial doors for maximum security, whether you need single-point access, smart card integration, LED lighting, enhanced insulation, keyless entry codes, or other features.
We take pride in offering a wide range of hardware options to make sure your door is perfect. From electronic locking mechanisms to push bars and access control systems, we have it all.
King Door and Lock offer door installation services that meet the specific needs of your facility.
Our expert team of on-site technicians can provide you with free site surveys to determine the type of doors you need. We only use high-quality materials in our work, guaranteeing superior operational performance for years to come.
King Door and Lock want to make sure that your building is a safe haven for you and your employees. We strive to provide our customers with the best entryways on the market, whether you're looking for a commercial front door or a sheet steel side door.
We offer complete installation services, so if you need help installing new doors or cannot afford our services at this time, we can work with you and your budget in mind.
When it comes to strengthening security while enhancing the value and appearance of your building, nothing beats a metal door from King Door and Lock.
In addition to our commercial doors, we offer a variety of other products that can help you improve the security and convenience of your commercial property. We have a comprehensive selection of locks, keys, and accessories, as well as security systems to take care of your business 24/7.
Contact us today to learn more about what we can do to protect your facility and boost your business's efficiency.
We are a distributor of commercial doors, offering the best in locks and hardware for business purposes. We supply our customers with products that ensure their businesses are safe, secure, and successful.
King Door & Lock is committed to providing you with the highest quality service possible while ensuring your satisfaction by delivering on time every time.
To learn more about the commercial doors we offer or to schedule a site visit, call us today at (800) 231-5499. You may also send us an email at manager@kingdoorandlock.com for more information!