King Door and Lock Maryland and DC: The Best Door Installation Petworth Company in Washington DC
In the event that you want door installation Petworth, Washington DC professional services, check out King Door and Lock Maryland and DC. You're going to be impressed by our thorough selection of door repair and installation solutions for homeowners and business owners. Do you wish to switch your old entrance door? Does your current garage door merely open up midway? If you should possess a business, are the entry doors for your venue advertising the wanted representation and do they continue to have the performance that you require? Regardless of what sort of door you need, King Door and Lock offers 24/7 Petworth professional services.
Garage Door Installation Petworth, Washington DC Service
In case your commercial building is in need of garage door installation or repair, then we are the knowledgeable and skilled professionals for commercial garage door replacement and repair. Use our comprehensive door solutions so that our company will help your business to prosper. Our quick and friendly specialists can get to your office promptly so you know how much installation or repair will cost. We will then deal with the project properly and courteously to help you concentrate on your own business.
Remodeling your dwelling in the Petworth region and putting in a garage? Let King Door and Lock Maryland and DC handle your garage door replacement. Due to the various parts of a garage door, it is imperative that you employ professionals to complete the job. The garage is the 'home' for your car and various additional possessions that many of us store in there: lawn mowers, leaf blowers, motorcycles, and so on. Because of the amount of possessions that many of us store in our garages, it is essential that they are secure and working effectively. You want the job done correctly by our experienced technicians utilizing their high tech tools and equipment that enable them to work on any job of this nature.
If you happen to currently have a garage door but it is not functional, contact King Door and Lock for high quality garage door repair in MD and DC. For the same factors presented above, you want to ensure that garage door repair is done properly the first time to safeguard the valuable items you keep in there. Our experienced experts will check out your garage door and let you know if it needs replacing or if it can simply be repaired. We'll let you know what it will cost you in advance so there won't be any surprises when you receive the bill.
Residential Door Installation Petworth, DC Service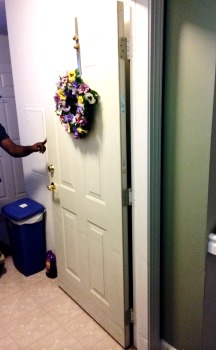 The crew at King Door and Lock stands out in repairing and installing all kinds of non-commercial doors. Is your storm door falling off its hinges or seen better times with regards to the shape the door itself is in? Our qualified and trusted specialists will try to find the problem and, inform you about exactly what a storm door repair or storm door installation is going to cost. The front door of your dwelling stands out as the first thing guests see once stepping into your dwelling. A front door replacement with King Door and Lock radiates high caliber, craftsmanship, and professionalism to anyone who walks through it. We are transparent in relation to our entrance door repair and installation prices. You can have assurance with the work that we carry out when installing any of your doors.
We can easily also manage your back door opening onto the backyard or terrace, whether it's a traditional hinged door or even a sliding glass door. Depending on the situation of the sliding glass door or patio door, our team will either fix it or replace it altogether. Our experienced door experts offer only the most effective door replacement and door installation Petworth, DC service.
Commercial Door Installation Petworth, DC
Front door repair, replacement, and installation requirements for commercial properties are generally vastly different from the needs of a residential property, therefore make sure you hire professionals in commercial door repair and installation. Your business might have several entrance doors that must function smoothly next to one another any time a customer comes and goes. In comparison to household doors, commercial doors are usually constructed with more complex hardware. At King Door and Lock Maryland and DC, we have been servicing storefront doors for almost 10 years.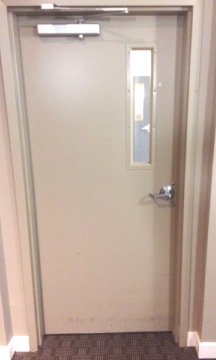 We understand, being a business ourselves, that you're consistently keeping an eye on your financial well being. At King Door and Lock, we believe that our rates for door replacement, installation, and/or repair solutions are definitely the most fair for the excellent service our company offers in Petworth, Washington DC. If you discover a cheaper business for the task, certainly they will be cheaper in caliber too. You are going to value our straightforward rates coupled with our speedy, helpful service, so you will understand your door needs will be handled efficiently and there will not be any surprises on the invoice.
The Door Installation Professionals
The workers at King Door and Lock Maryland and DC are the door industry experts. For door installation Petworth, DC support, give us a call. We supply total door expertise: door repair, door replacement, door installation. Our 24/7 door expertise includes household doors, commercial doors, and garage doors.
King Door and Lock services not only external doors, but also excels at internal door installation and repair for houses or offices. Interior doors we specialize in replacing and repairing consist of closet doors, pocket doors, and bedroom doors. First, our specialists will establish the kind of work that must be done. Maybe you will not have to have a whole new door. It may be a matter of a door jamb repair or even a door hinge repair. In case the door frame is faulty, then maybe a door frame repair is all that'll be essential. Our specialists will size up the issue, figure out what in fact needs to be completed, and after that, offer you up front pricing so you will have the details you will need to make an informed decision. For anyone who is in Petworth and the vicinity, call us right now. We're here for you 24/7/365!
Click to Call from a Mobile Phone (800) 231-5499