Lock Installation 20912 Company for Takoma Park, MD and Adjacent Areas
Protecting your business and household is more important than in previous times. That's the reason it's essential to ensure that the exterior door locks in your home and business are in working order. If you have dated lock sets that are more aesthetic than practical, it is to your greatest benefit to replace them. Business owners and residents in Takoma Park, MD can get in touch with King Door and Lock for top notch lock installation 20912 services.
The staff at King Door and Lock has been installing traditional and electronic locks in Montgomery County, MD commercial and residential properties for many years. Our technicians comprehend the special demands of the region and can fit the right lock sets for any office or home in the 20912 area of Takoma Park. Our professionals install and repair the best lock brands and can supply you with the most effective lock installation and repair in Takoma Park, MD. Our technicians are trained, accredited, and experienced, and will efficiently set up the lock of your choosing or change, fix, or rekey the existing lock.
Repair, Installation & Rekey of Garage Door Locks
When was the last time you hired a lock technician to examine your garage door locking mechanism? Having a properly working garage door locking mechanism is specifically important if you store lots of valuables inside or if there is an entry point to your home. Our technicians can promptly and professionally fix and put in garage door locks in Takoma Park. If you have a wooden overhead door, our professionals highly recommend installing mortise locks.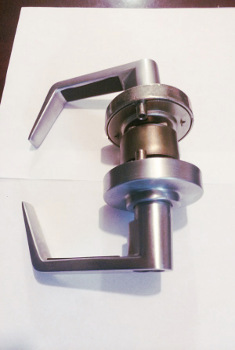 Commercial Lock Repair and Installation in 20912, Maryland
Our techs can easily set up the optimal locking mechanism for your company. We have systems which can easily keep the entire office safe and provide restricted access to certain areas. Your business calls for different locking systems than a residential property. We're able to install lock sets for offices in 20912. With regards to the commercial locks, we provide you with:
Keyless Locks
Electronic Deadbolts
High Security Lock Sets
Lock Installation for Residences in 20912, Takoma Park
Our residential locks are supposed to protect your loved ones. Just call King Door and Lock and our technicians will assess your home and provide the best locking mechanisms obtainable. Have small children in the house? We will set up lock sets that they won't be able to accidentally (un)lock putting themselves and everyone else in your home at risk. Our technicians are able to even install keyless locking mechanisms.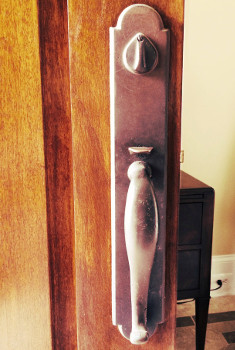 Furthermore, our techs are experts in fixing, replacing, and re-keying any locking mechanism in your house. In the event you lose or damage your house keys, break your locks, or in case your exterior door locks are beginning to show wear and tear, give us a call. Regardless of where in the 20912 or neighboring areas you live, we're able to quickly get to you and make new keys, or fix or replace your interior and exterior locks. You shouldn't leave your loved ones in danger. A single call to King Door and Lock and we will have seasoned technicians at your door in no time.
The Best Lock Installation 20912 Business in Takoma Park, Maryland
Do you need comprehensive lock service and dependable lock installation 20912 assistance in Takoma Park, Maryland? Call us for a free estimate! We're able to fix or replace locks for your home, garage, or business at competitive prices.
Click to Call from a Mobile Phone (800) 231-5499