We Replace and Fix Doors For Homes and Businesses in Kent County MD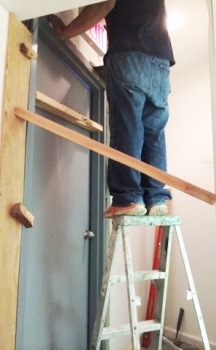 In case you have doors in your home or business which need to be replaced or reconditioned, King Door and Lock supplies the finest door installation Kent County, Maryland assistance. We will help with any household doors or commercial doors you may need installed or repaired in Maryland. We have got years of experience with door repair and home security. Moreover, we only use trained techs. Our company boasts efficient and speedy service at rates that are hard to beat.
We Install and Repair Doors Outside and Inside Kent County MD Houses
For customers who are constructing their perfect house, give us a chance to aid in front door installation. We're experienced and can install and repair both exterior doors and interior doors for your new house. Furthermore, we provide you with a wide variety of different styles and colors of doors. We provide:
glass doors
classic French doors
standard wooden doors
and a lot more
We always quote up front rates so you won't be surprised when the bill from our company comes. Our efficient and expedient staff is standing by 24/7/365 to answer any concerns you might have.
For customers that are buying an existing house, door maintenance is a standard request. Door jamb repair and door hinge repair are regular requests from homeowners. This is also true for new homeowners. More often than not, they're renovating a property which has been taken care of badly by earlier owners. This is also true for owners of historical residences. Enhancements are required in order to meet current day standards and King Door and Lock is your responsible door installation Kent County MD service provider!
We Replace and Repair A Variety of Door Styles
You can expect thorough door installation and repair for both the exterior and interior of your residence or company which includes:
Furthermore, we gladly provide a complete selection of door hardware. We have a wide range of deadbolts, door handles, door knobs, door locks, and more. Our company offers professional door services and we'll deal with all your door installation needs.
We Remedy the Door Installation, Replacement, and Repair Issues of Business Customers
Our business clients value our 24/7/365 professional door solutions for emergency needs. Commercial establishments count on doors to provide security. In case an automated door fails, security alarms will go off. Likewise, if an individual tries to damage a lock on a storefront front door, our team will arrive to fix the entry door as soon as possible. In the event that automated doors fail to function properly, we intend to be there without delay to fix these doors so that they work like new.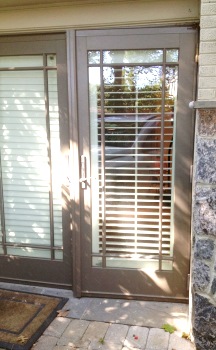 We Install Garage Doors and Offer Garage Door Repair
King Door and Lock performs exceptionally well in replacing and servicing garage doors. Our competent 'round the clock door services are designed to suit your needs. This is very important if your garage door does not work effectively. Quite often, an inoperable garage door is caused by a broken motor or sensor. If you are incapable of getting your automobile out of your garage, call us today for courteous and polite service.
If you have any door installation Kent County needs, we're able to come to your rescue. Regardless of if you would like help with commercial doors or residential doors, phone King Door and Lock . Let our fast and friendly, expert staff aid you with all your door needs. We even supply free quotes online and over the phone.
Click to Call from a Mobile Phone (800) 231-5499