High Quality Door Installation 20032 Service in Washington, DC
Do you have a home or office in Washington Highlands, DC that will require new interior or exterior doors? By using King Door and Lock's professional door installation 20032 services, you'll have a completely new door before you know it at a price that won't break your budget.
There are various excellent reasons to look into the repair or replacing of a door. Exterior doors normally endure plenty of wear-and-tear that replacing the door is important. Oftentimes, a door's beauty becomes outdated and it is time to give it an update to something more modern.
In other cases, your door may just need frequent servicing like repairing the door frame, door hinges, and/or the doorjamb. Customers usually inquire about repair or replacement of internal doors for causes like wear-and-tear or door locks that need to be replaced. Fortunately, whether or not the doors of your home or business need repairs or a complete upgrade, King Door and Lock Maryland and DC has your home, office, and garage door repair and replacement requirements covered.
Our company offers certified DC door installation services for homes and offices of Washington Highlands, DC with high quality and quick service, free quotes, and 'round the clock door installation or repair. Our company is your go-to, trustworthy business that proudly delivers quality services to residents of Washington Highlands. All of our specialists are highly competent and experienced, and we focus on repairing and replacing residential doors, commercial doors, and garage doors.
Door Repair & Installation for Offices in 20032, Washington Highlands
Our company specializes in the replacement and repair of commercial doors such as: storefront door installation, automatic doors, and installation of fire-rated doors.If you own a company, then it is imperative that you take care of the doors to your building. It is important to keep the individuals who enter and exit your business' doors safe. When a door isn't functional, notably an automatically closing/opening door, it could very well result in an unfortunate injury. Additionally, if the automatic doors to your business are not functioning properly, it may influence electricity bills too.
We Install Overhead Doors in Washington Highlands, 20032, Washington, DC
The garage to your property has a few important jobs. It's the place where you likely park your car or where you store personal possessions. It's also an entrance to your home or office, which means if the garage door to your house isn't working correctly it could be open to a burglar or worse.
Furthermore, if the overhead door on your property breaks as a result of damaged sensor or motor if you are on the way to work, you may be unable to exit the garage. It could also bring about serious injury.
This can be avoided by having your overhead door inspected by a professional and with garage door repair in 20032. During the inspection of your garage door(s), in case a problem is detected by our skilled techs, we can tell you what repairs are necessary to avoid complications down the road.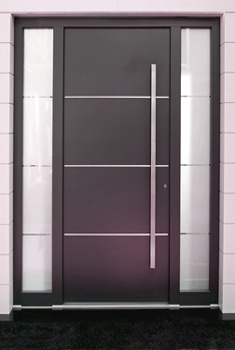 Household Door Installation and Repair
Your house is your sanctuary and as such, you must have properly functioning entrance doors to help keep your family safe. Rely on the technicians at King Door and Lock to replace and repair all exterior and interior doors in your home. One of our specialties features fixing and replacing sliding glass doors for houses in Washington Highlands, DC.
Furthermore, we install and repair household doors for Washington Highlands residents that includes: fixing entrance doors; entry door installation; interior services like the repair of balcony doors, closet doors, bedroom doors, and pocket doors.
Have a commercial, garage, or residential door that needs to be fixed? Our techs will advise you on whether or not it's more cost-effective and beneficial to repair the door or completely replace it to avoid further door difficulties in the future. With a friendly staff, upfront prices, and expert technicians, expect services that will exceed your expectations. Call now for a free estimate or to learn more about our door installation 20032 solutions!
Regardless of your door service needs, we have them taken care of. And furthermore, as we are local, we pride ourselves on excellent customer service and delivering first-rate services. Contact us ASAP if you are considering upgrading the doors to your home or office, or if your doors need upkeep or repairs.
King Door and Lock Maryland and DC Provides Certified Door Installation 20032 Solutions You Can Trust
Click to Call from a Mobile Phone (800) 231-5499