Door Installation 20016 Service Provider: Certified Door Repair, Installation, and Replacement for Tenleytown, Washington, DC
Have a business or home in Tenleytown, DC that will require brand new front doors? When using King Door and Lock's bonded and insured door installation 20016 services, you will have a brand new door in no time at a price that won't hurt your wallet.
Our company offers top notch Washington, DC door installation solutions for offices and homes of Tenleytown, DC with efficient and speedy service, free estimates, and 'round the clock door assistance. We are a local, reliable business that takes pride in providing top notch services to Tenleytown locals. All our specialists are highly competent and trained, and we focus on the repair and installation of commercial, garage, and residential doors.
There are several great reasons to consider the replacement or repair of a door. Exterior doors often are afflicted by enough weathering that replacement is necessary. Oftentimes, a door's beauty becomes outdated and it's time to update it to something more modern.
Conversely, the door might just need maintenance service including door jamb repair, door frame repair, and door hinge repair. Internal door repair and installation happens for causes like wear-and-tear or door components that need to be changed. The good news is that whether the doors of your business or home need repairs or a complete upgrade, King Door and Lock Maryland and DC has your commercial, garage, and residential door repair and door replacement requirements taken care of.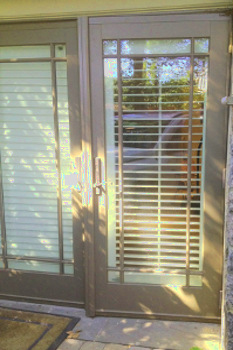 Household Door Installation and Repair
Your house is your refuge and thus, you will need properly functioning entrance doors to help keep your family free from danger. Rely on the techs at King Door and Lock to fix and replace all exterior and interior residential doors. One of our specialties features fixing and installing sliding glass doors for Tenleytown, Washington, DC houses.
Other kinds of Tenleytown, Washington, DC repair and replacement for household doors services we offer comprise:
installing pocket doors
installing closet doors and other internal doors of the home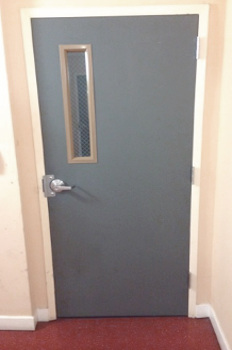 Door Installation & Repair for Offices in 20016, Tenleytown, Washington, DC
We specialize in the repair and installation of office doors such as: storefront door installation, automatic doors, and installation of fire-rated doors.If you're a business owner, then it's imperative that you maintain the doors to your property. This includes both the external and internal doors. It's important to keep the customers that go in and out of your business' doors free from danger. Each time a door is not working properly, particularly an automatic door, it could very well bring about an unfortunate injury. Additionally, if the doors to your office are not functioning properly, this might affect energy bills too.
Garage Door Installation 20016 Company in Washington, DC
Your home's or business' garage has a handful of important jobs. It's the place where you probably park your car(s) or the place where you store personal items. Additionally, it is an entry point to your house, which means if the overhead door to your residence isn't working properly it could be open to a burglar or worse.
In the event your overhead door abruptly breaks, you might be locked out or in and unable to leave the garage unmonitored.
To prevent abrupt garage door issues that occur at the most inconvenient times, our technicians work 24/7 to provide last minute overhead door replacement in the 20016 area of Tenleytown, DC. We can easily also make routine service calls to check up on your overhead door and ensure that the locks and components are working correctly.
When you have a door requiring repairs, we'll inform you truthfully whether or not it's less expensive for you to repair the door or to replace it. With a helpful staff, upfront pricing, and knowledgeable technicians, you can expect services that meet or exceed your expectations. Contact us for a free quote and to discover more about our door installation 20016 expertise!
Click to Call from a Mobile Phone (800) 231-5499