Door Installation 20002 Service Provider: Certified Door Replacement, Repair, and Installation for NoMa, DC
Have a home or office in NoMa, DC that will require new doors? When using King Door and Lock's professional door installation 20002 services, you will have a fresh, new door in no time at a price that won't break your budget.
There are various excellent reasons to consider the repair or replacing of a door. Exposed doors often take a beating from Mother Nature in the roughest seasons of the year and overtime, experience plenty of weathering that replacement is a must. Oftentimes, a door's beauty becomes outdated and it's really time for you to update it to something more modern.
In other cases, your door might simply need routine maintenance like repairing door hinges, the door frame, and/or the door jamb. Customers usually call for repair or replacement of interior doors for reasons like wear-and-tear or faulty door components. Luckily, regardless of if the doors to your office or home need maintenance or a whole upgrade, King Door and Lock Maryland and DC has your home, office, and garage door repair and replacement preferences covered.
We offer full DC door installation assistance to homeowners and business owners of NoMa, Washington, DC with efficient and speedy service, honest pricing, and 24/7 door assistance. We're your go-to, trustworthy business that proudly offers outstanding services to residents of NoMa. All of our specialists are extremely skilled and educated, and we are experts in replacing and fixing commercial, garage, and residential doors.
We Install Overhead Doors in NoMa, 20002, DC
The garage to your property has a few important jobs. This is where you most likely park your car or where you store personal items. It's also an access point to your home or office, meaning if the overhead door to your residence is not in working order it could encourage thieves.
If your overhead door suddenly breaks, you could be locked out or in and unable to leave the garage unmonitored.
This can be prevented by having your overhead door examined by a one of our professional technicians and with garage door repair in 20002. In the assessment of your overhead door(s), when a problem is identified by our expert technicians, we will inform you about which repairs are necessary to avoid issues later.
Residential Door Installation and Repair
There's nothing more frustrating than having a door that won't correctly open or close and this may develop into a safety issue, particularly when it comes to the balcony doors of your home and entrance door replacement. Should your house's patio doors malfunction, anyone could enter. Luckily, 20002 homeowners will be able to trust King Door and Lock to repair damaged balcony doors in NoMa, DC.
In addition, we replace and fix residential doors for NoMa residents which includes: fixing entrance doors; entry door installation; interior services including the replacement and repair of closet doors, bedroom doors, pocket doors, and balcony doors.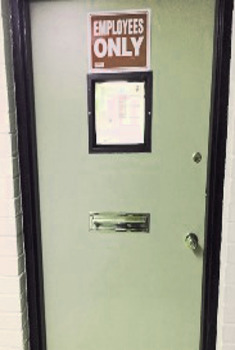 Commercial Door Installation and Repair in 20002, Washington, DC
Our company specializes in the repair and installation of commercial doors such as: storefront door installation, automatic doors, and installation of fire-rated doors.If you are a business owner, then it is crucial that you maintain the doors to your building. This includes both the exterior doors and the interior doors. It is necessary to keep the individuals who enter and exit your office's front doors free from danger. Whenever a door isn't functional, notably an automatically closing/opening door, this could possibly cause an unfortunate injury. Additionally, if the automatic doors to your commercial property aren't working properly, this might affect energy bills too.
Have a garage, home, or commercial door that needs to be repaired? Our experts will tell you whether it's more economical and worthwhile to repair it or completely replace it in order to avoid further door problems in the future. With honest, upfront prices, experienced technicians, and a helpful staff, you can certainly expect services that exceed your expectations. Contact us for a free estimate and to discover more about our door installation 20002 assistance!
No door replacement or repair job is too small or large for us at King Door and Lock Maryland and DC. And because we're local to the 20002 area, we take great pride in exceptional customer satisfaction and delivering top notch services. Give us a call right away if you are looking into upgrading the doors to your home or office, or if your doors need servicing or repairs.
Click to Call from a Mobile Phone (800) 231-5499