Door Installation 20007, Georgetown, Washington, DC Residents Can Depend On
Have a home or office in Georgetown, DC that needs brand new entry doors? When using King Door and Lock's bonded and insured door installation 20007 services, you'll have a fresh, new door immediately at a price that will not break your budget.
Our company offers complete Washington, DC door installation solutions to homeowners and business owners of Georgetown with professional and courteous service, free quotes, and 'round the clock door repair or installation. We are your go-to, trustworthy business that takes pride in providing outstanding services to residents of Georgetown. All our techs are very skilled and experienced, and we are experts in repairing and installing garage, residential, and commercial doors.
There are various reasons why you should consider the maintenance or replacement of a door. Outside doors tend to suffer from enough weathering that door replacement is a must. Oftentimes, a door's overall look becomes stale and it is time to update it to something more modern.
Conversely, your door may simple need small repairs such as repairing the door frame, door hinges, and/or the doorjamb. Internal door repair and installation occurs for reasons like wear-and-tear or defective door hardware. Fortunately, regardless of if the doors of your home or business will need repairs or a complete upgrade, King Door and Lock has your home, office, and garage door repair and replacement preferences taken care of.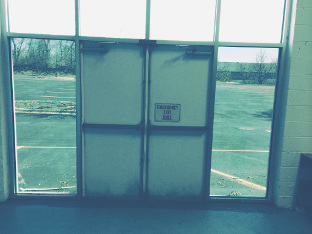 Door Installation & Repair for Offices in 20007, Georgetown, DC
We specialize in the installation and repair of industrial doors such as: storefront door installation, automatic doors, and installation of fire-rated doors.If you own a company, then it is important to take care of the doors to your commercial property. It's important to keep the individuals who go in and out of your workplace's front doors safe. Each time a door isn't functional, especially an automatic door, it could very well lead to an unfortunate injury. At the same time, if the automatic doors to your office are not working correctly, it may impact electricity bills too.
We Install Garage Doors in Georgetown, 20007, Washington, DC
Since garages store important items like automobiles and because they sometimes provide an entry point to your property, it is important to have a properly working overhead door to prevent burglars.
In the event that your garage door abruptly breaks, you might be locked in or out and unable to leave the garage unattended.
In order to avoid sudden overhead door problems that happen at the most inopportune times, King Door and Lock's technicians work 24 hours a day to provide emergency overhead door repair in the 20007 region of Georgetown, DC. We can also make regular service calls to check up on your overhead door and make certain that the locks and components are in working order.
Door Repair and Installation for 20007 Households in Georgetown, Washington, DC
There is nothing more irritating than having a door that will not open or close properly and this may pose a safety issue, especially if it comes to the patio doors of your house and front door replacement. Should your property's sliding glass doors break, just about anyone can enter. Thankfully, 20007 property owners are able to trust King Door and Lock to fix damaged balcony doors in Georgetown, DC.
We also install and fix residential doors for Georgetown residents which includes: front door repair; front door installation; interior services including the repair and replacement of closet doors, bedroom doors, pocket doors, and patio doors.
Irrespective of your door service needs, we have them covered at King Door and Lock Maryland and DC. And because our company is local, we pride ourselves on superior customer service and delivering high quality services. Call us right away when you're contemplating upgrading the doors to your residence or business, or if your doors are in need of upkeep or repairs.
Have a garage, home, or commercial door that must be fixed? Our experts will tell you whether or not it's more advantageous and cost-effective to repair it or completely replace it in order to avoid further door troubles later on. With skilled techs, helpful staff members, and transparent prices, expect services that surpass your expectations. Give King Door and Lock a call for a free estimate or to learn more about our door installation 20007 assistance!
Click to Call from a Mobile Phone (800) 231-5499