Door Installation 20008, Cleveland Park, DC Residents Can Depend On
Do you have a home or office in the Cleveland Park, DC area that requires new interior or exterior doors? With King Door and Lock's speedy door installation 20008 services, you will have a fresh, new door quickly at a cost that won't hurt your wallet.
We supply professional Washington, DC door installation assistance to homeowners and business owners of Cleveland Park, DC with professional and courteous service, transparent pricing, and 'round the clock door repair or installation. We are your go-to, reliable business that takes pride in providing quality services to residents of Cleveland Park. Our techs are highly competent and experienced, and we focus on repairing and installing commercial, garage, and residential doors.
The reasons to installing a brand new door in Cleveland Park are numerous. Maybe your front door is weathered and has seen better days? Or perhaps you are just redesigning and need a new entry door to fit your remodeled office or home.
In other cases, your door may just need frequent maintenance service for instance repairing door hinges, the door frame, and/or the doorjamb. Interior door repair and replacement is requested for causes like wear-and-tear or faulty door hardware. Luckily, whether or not the doors of your business or home need maintenance or a complete upgrade, King Door and Lock Maryland and DC has your commercial, garage, and residential door installation and repair preferences covered.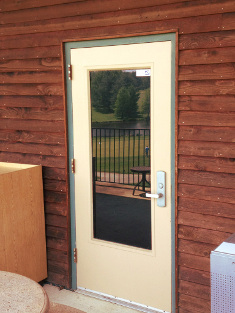 Door Repair & Installation for Offices in 20008, Cleveland Park, DC
Our company specializes in the replacement and repair of commercial doors such as:
automatic doors
storefront door installation
If you are a business owner, then it's vital that you take care of the doors to your commercial property. This includes both the internal and external doors. It is necessary to keep the individuals who enter and exit your office's entrance doors safe. Whenever a door isn't working correctly, particularly an automatic door, this could possibly bring about an unfortunate injury. Moreover, if the automatic doors to your office are not in working order, this may affect electricity bills too.
20008 Garage Door Installation Services in Cleveland Park, DC
Because garages hold valuable items such as automobiles and since they generally have an access point to your property, it's imperative to have a garage door in working order to discourage burglars.
Furthermore, if the garage door to your property fails because of a damaged motor or torsion spring when you are on your way to work, you might find yourself unable to exit the garage. It might also lead to serious injury.
To prevent sudden overhead door issues that happen at the most inopportune times, our experts work 24/7 to supply last minute overhead door installation in the 20008 region of Cleveland Park, DC. We're able to also make routine service calls to check up on your overhead door and make certain that the hardware and locks are in working order.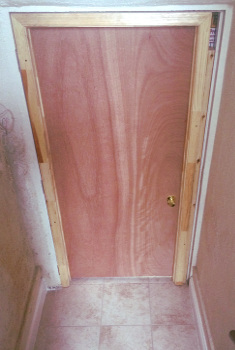 Door Installation and Repair for Homes in 20008, DC
There is nothing more frustrating than having a door that will not open or close correctly and this can occasionally become a safety concern, especially when it involves the sliding glass doors of your house and entry door replacement. In the event your home's patio doors no longer fully close, anyone could enter. The good news is, 20008 property owners will be able to trust King Door and Lock Maryland and DC to repair damaged patio doors in Cleveland Park, Washington, DC.
The other kinds of Cleveland Park, Washington, DC replacement and repair for residential doors services we provide include:
putting in pocket doors
installing closet doors and other internal doors in your home
For those who have a door requiring repair work, we'll advise you truthfully whether it might be less expensive for you to repair the door or to replace it. With a warm and friendly staff, upfront prices, and experienced techs, you can definitely expect services that exceed your expectations. Contact us for a free estimate or to learn more about our door installation 20008 products and services!
Click to Call from a Mobile Phone (800) 231-5499