King Door and Lock – High Quality Door Installation Harford County MD Service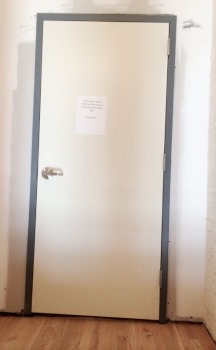 When you have doors in your home or commercial establishment that must be repaired or replaced, King Door and Lock supplies the top door installation Harford County, MD assistance. We can assist with any commercial doors or residential doors you would like repaired or installed in MD. We've got years of experience in home security and door repair. Furthermore, we only employ experienced techs. Our business provides speedy and efficient assistance at prices that are unequalled.
We Repair Doors Outside and Inside Harford County MD Houses
For clients who happen to be purchasing an existing house, door maintenance is a common request. Door hinge repair and door jamb repair are repeated requests from homeowners. This is especially valid for first time homeowners. Generally, they're renovating a residence which has been treated badly by past owners. This is also true for individuals who own historical houses. Updates are needed in order to meet modern day criteria and King Door and Lock is your reputable door installation Harford County service provider!
For customers who are creating the house of their dreams, allow us to help with replacing entry doors. We are experienced and can repair and replace both interior doors and exterior doors for your brand new home. Furthermore, we provide you with a number of different types and shades of doors. We provide you with glass doors, classic French doors, standard wood doors, and a lot more.
Our up-front pricing policy means that we tell you what the price will be before commencing any work. Doing this, you are able to budget how much your door repair/replacement/repair will cost. Our speedy and effective staff is standing by 24/7 to answer any inquiries you might have.
Our Company Offers Numerous Styles of Doors and Door Locksets
We provide you with comprehensive door installation, repair, and replacement for the exterior and interior doors of your dwelling or commercial establishment including:
installation and repair of a pocket door – a pocket door is a wise solution to offer privacy from one room to the next without using up extra space
replacement of a sliding glass door – this type of door is best to have leading from the kitchen or any other room to a yard
Replacing the external doors of a house is yet another consistent request. This is because of weather-related damage. This is especially true in northern states where snow, ice, rain, and sleet take their toll on residences. We are often contacted for entry door replacement when the elements have been hard on a client's home.
On top of that, we proudly provide you with a complete collection of door hardware. We have a wide range of door knobs, door handles, door locks, deadbolts, plus more. We provide you with quality door services and we'll take care of all your door repair and replacement needs.
Commercial Door Installation Harford County Maryland Services
Our commercial customers are appreciative of our 24/7/365 door solutions for unexpected emergency needs. Commercial properties rely on doors to provide safety. Whenever an electronic door malfunctions, alarms will go off. Similarly, when someone endeavors to damage a lock on your store's door, our techs will arrive to fix the entrance door right away. In cases where automated doors fail to function properly, we'll be there promptly to restore the proper operation of these doors.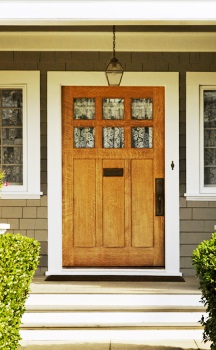 We Install Garage Doors and Repair Garage Doors
One of our special areas of practice is to repair and replace garage doors in Harford County MD. Our specialized 24/7/365 door solutions are made to meet your needs exactly. This is really important if your garage door doesn't work effectively. Normally, an inoperable garage door is due to a defective motor or sensing unit. If you're not capable of getting your automobile out of your garage, call us today for prompt service.
In case you have any door installation Harford County queries, we are able to come to your rescue. It does not matter if you need advice about industrial or household doors, call up King Door and Lock . Let our efficient and effective, expert staff aid you with all your door queries.
Click to Call from a Mobile Phone (800) 231-5499