King Door and Lock – Professional Door Installation Garrett County MD Services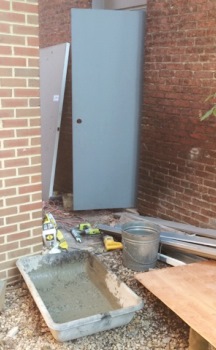 Should you have doors in your office or house that have to be replaced or repaired, King Door and Lock Maryland and DC gives you the best door installation Garrett County, MD service. We'll assist with any household doors or commercial doors you would like repaired or replaced in Maryland. We have got years of experience with home security and door replacement. Moreover, we only work with trained door technicians. Our business delivers trusted and reliable support at rates which are unparalleled.
Commercial Door Installation Garrett County Maryland Service Provider
Our commercial clients truly appreciate our 24/7/365 expert door solutions for unexpected emergency needs. Businesses rely on doors as a safety measure. In case an automatic door fails, alarm systems are sure to go off. Equally, if somebody attempts to break a lockset on a storefront front door, our company will arrive to fix the door ASAP. In case automatic doors stop working, we'll be there quickly to repair these doors so they function like new. Additionally, we replace fireproof doors to satisfy city codes and zoning regulations.
We Replace Garage Doors and Offer Garage Door Repair
King Door and Lock Maryland and DC performs exceptionally well in garage door installation and repair. Our high quality 24/7 door solutions are intended to meet your requirements. This is really important if your garage door does not work properly. Quite often, a dysfunctional garage door can be caused by a broken motor or sensor. If you are not capable of getting your vehicle out of your garage, call King Door and Lock for quick service.
King Door and Lock Repairs and Replaces Exterior and Interior Household Doors
For customers who are building the house of their dreams, give us a chance to aid in front door installation and repair. Our company is skilled and can fix and install both interior and exterior doors for your new house. We also supply a broad range of different types and colors of doors. You can expect:
glass doors
classic French doors
standard wooden doors
and many others
Our up front pricing policy means that we explain to you what the price will be before commencing any work. Because of this, you are able to budget your door replacement or repair. Our efficient and expedient staff is standing by 24/7/365 to answer any concerns you might have.
For clients who happen to be buying an existing home, fixing the front doors is a typical request. Door jamb repair and door hinge repair are typical requests from homeowners. This is especially valid for first time homeowners. Commonly, they are renovating a residence which was treated harshly by prior owners. It is also true for individuals who own historical residential properties. Upgrades are needed in order to meet modern day criteria and King Door and Lock is your responsible door installation Garrett County MD service provider!
We Repair and Install A Variety of Door Styles
We provide thorough door repair and installation for the exterior and interior of your dwelling or business which includes:
replacement of a pocket door – a pocket door is a wise solution to offer privacy from one room to the next without having to take up extra space
installation and repair of a patio door – this type of door is convenient to have leading from the kitchen or any other room to a yard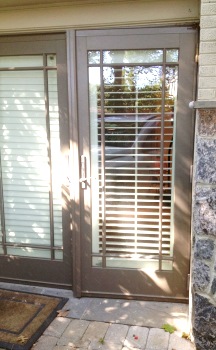 Secondly, we proudly supply a comprehensive selection of door hardware. We've got a wide selection of deadbolts, door handles, door knobs, door locks, and a lot more. We provide you with professional door services and we can cater to all of your door replacement needs.
If you have any door installation Garrett County concerns, we are able to come to your rescue. Irrespective of if you want assistance with residential or commercial doors, contact King Door and Lock . Let our efficient and effective, professional staff support you with all your door queries. We even give free estimates on our website and over the phone.
Click to Call from a Mobile Phone (800) 231-5499