We Repair and Install Doors For Offices And Residences in Saint Mary's County Maryland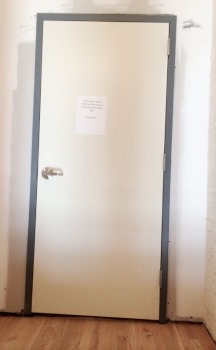 If you have doors in your business or house that must be replaced or fixed, King Door and Lock Maryland and DC delivers the finest door installation Saint Mary's County, Maryland services. We can help with any commercial doors or non-commercial doors you want installed or repaired in Maryland. We have got years of experience with home security and door installation. We only hire seasoned door techs. Our company offers trusted and reliable assistance at prices which are hard to beat.
Commercial Door Installation Saint Mary's County Maryland Service
Our industrial customers appreciate our 24/7/365 door solutions for emergency needs. Businesses depend on doors to provide security. If an electronic door malfunctions, alarms are likely to go off. Similarly, if an individual attempts to damage a locking mechanism on a shop's entrance door, our company will come to your location to replace the door straight away. Any time automatic doors malfunction, we are going to be there quickly to regain the proper operation of these doors. In addition, we repair and install fire-proof doors in order to meet city codes and zoning laws.
Commercial and Residential Garage Doors Fixed and Replaced in Saint Mary's County
One of our specialty services is to install garage doors . Our professional 'round the clock door services are made to meet your needs exactly. This is really important when your garage door is unable to work properly. Very often, a damaged garage door can be due to a motor or sensor breaking. If you can't get your car or truck out of your garage, phone us for efficient and effective service.
Exterior and Interior Door Installation Saint Mary's County MD Service Provider for Dwellings
For customers who are building their dream home, let us help with front door repair and installation. We are knowledgeable and can install and repair both interior and exterior doors for your brand new home. We also supply a number of different types and colors of doors. Our company offers:
standard wood doors
glass doors
classic French doors
and many others
Our upfront pricing policy means that we notify you what the price will be before commencing any work. That way, you can budget your door replacement or repair. Our professional and courteous staff is standing by 'round the clock to respond to any concerns you might have.
For clients who are buying an existing house, door repair is a popular request. Door jamb repair and door hinge repair are repeated requests from homeowners. This is also true for new homeowners. Oftentimes, they're renovating a residence which was treated badly by prior owners. This is also true for owners of historical homes. Upgrades are necessary to meet current day specifications and King Door and Lock Maryland and DC is your trusted door installation Saint Mary's County MD service provider!
King Door and Lock Maryland and DC Installs and Repairs All Types of Doors in Saint Mary's County MD
Our company offers thorough door replacement and repair for the interior and exterior doors of your dwelling or company which includes:
installation and repair of a pocket door – a pocket door is a smart solution to offer privacy from one room to the next without taking up extra space
repair of a sliding glass door – this kind of door is convenient to have leading from the kitchen or any other room to an outdoor patio
Exterior door repair is also a regular request. This is because of weather-related wear and tear. This is especially valid in northern states where snow, ice, rain, and sleet take their toll on residences. We are often consulted to replace entrance doors when the elements have been hard on a client's home.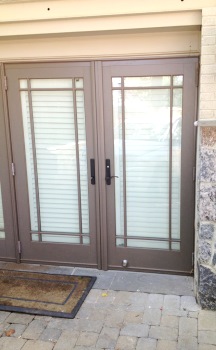 Furthermore, we proudly supply a comprehensive selection of door hardware. We have a range of door knobs, door handles, door locks, deadbolts, and much more. We offer quality door services and we can deal with all of your door installation and repair needs.
Should you have any door installation Saint Mary's County concerns, we're able to come to your rescue. It does not matter if you'd like assistance with residential or commercial doors, get in touch with King Door and Lock Maryland and DC. Let our friendly and fast, professional staff support you with all your door concerns.
Click to Call from a Mobile Phone (800) 231-5499