We Repair and Install Doors For Homes and Offices in Baltimore Maryland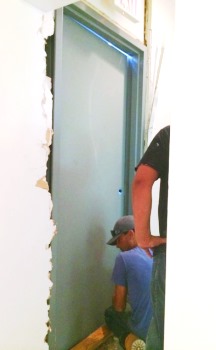 For people with doors in your business or home that ought to be reconditioned or installed, King Door and Lock offers the top door installation Baltimore, Maryland assistance. We can assist with any household doors or industrial doors you want repaired or installed in Maryland. We have nearly a decade of experience in door repair and home security. Moreover, we only employ seasoned door technicians. Our team boasts speedy and efficient assistance at rates which are hard to beat.
Garage Door Installation Baltimore MD Service Provider
King Door and Lock Maryland and DC exceeds expectations in installing and servicing garage doors. Our high quality 24/7 door services are intended to provide what you need. This will be relevant in case your garage door does not work correctly. Usually, an inoperable garage door is a result of a defective motor or sensor. If you can't get your automobile out of your garage, call King Door and Lock Maryland and DC for punctual service.
King Door and Lock Repairs and Installs Exterior and Interior Household Doors
For clients who happen to be purchasing an existing house, door maintenance is a common request. Door hinge repair and door jamb repair are common requests from homeowners. This is also true for first time homeowners. Often, they're renovating a home which has been treated badly by earlier owners. It is also true for those who own historical houses. Enhancements should be made to meet current day standards and King Door and Lock is your reputable door installation Baltimore Maryland service provider!
For clients who are creating their perfect home, allow us to give assistance with front door repair and installation. We're seasoned and can install and repair both interior and exterior doors for your new house. We also supply a number of different types and shades of doors. We provide you with glass doors, classic French doors, standard wooden doors, and a lot more.
We at all times supply upfront pricing so you won't be surprised when the invoice from our company arrives. Our courteous and professional staff is standing by 'round the clock to answer any inquiries you might have.
Our Company Offers Several Styles of Door Locksets and Doors
We provide you with thorough door repair and replacement for both the interior and exterior doors of your dwelling or office. Among the most common requests we have is for the repair and installation of a sliding glass door. This kind of door is best to have leading from the kitchen or any other room to a yard. An additional popular request is for the replacement and repair of a pocket door. A pocket door is a smart solution to offer privacy from one room to the next without using up more space.
Secondly, we gladly provide a comprehensive line of door hardware. We've got a wide array of door handles, door locks, deadbolts, and door knobs, and a lot more. We offer premium door services and we're able to accommodate all of your door installation and repair needs.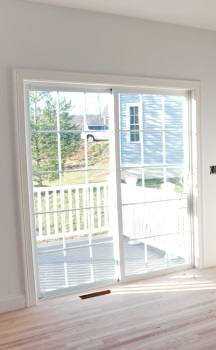 We Meet the Door Service Needs of Business Clients
Our business consumers value our 24/7/365 expert door solutions for emergency needs. Commercial properties depend on doors as a safety measure. In cases where an automated door malfunctions, alarms will go off. Equally, if someone endeavors to damage a lockset on your shop's front door, our company will come to fix the door quickly. In cases where automated doors malfunction, we intend to be there immediately to regain the functionality of these doors.
When you have any door installation Baltimore concerns, we are able to come to your rescue. It doesn't matter if you want advice about commercial or residential doors, contact King Door and Lock Maryland and DC. Let our efficient and effective, expert staff help you with all your door concerns.
Click to Call from a Mobile Phone (800) 231-5499